Do you no longer see the forest for the trees on Netflix? Our tips will save you hours of scrolling through the wide range and help you find that one perfect series for tonight. Today we highlight a selection of all romantic series on Netflix. Below you will find three recommendations for romantic series that are now on Netflix.
Other useful Netflix pages:
1 Coisa Mais Linda
At the end of the 1950s, we follow Maria Luiza, a young rich Paulistana who moves to Rio de Janeiro to open a restaurant with her husband. Upon arrival, she discovers that he has abandoned her and has run off with all the money. Desperate at first, Malu will find herself again and chase a new dream amid the vibrations of the city to the sounds of the emerging Bossa Nova.
Watch the trailer for Coisa Mais Linda here:
2 Lovestruck in the City
On the beach, a passionate architect might meet the love of his life. He loses his heart to her and can think of nothing else. He goes in search of her in the streets of Seoul, hoping to find her again.
Watch the trailer for Lovestruck in the City here:
3 Firefly Lane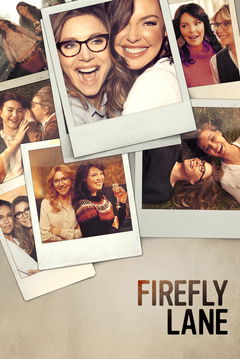 7.4 Watch on Netflix • Tully and Kate met on Firefly Lane when they were girls. After 30 years of joy and sorrow, they are best friends and inseparable.
For thirty years they have shared everything with each other, from the highs to the lows. Yet they have both gone in very different directions in their lives; thus one chose fame and fortune, and the other her marriage and motherhood. As a result, Kate (Scrubs star Sarah Chalke) feels like she's just a passenger on Tully's (Grey's Anatomy star Katherine Heigl's) success train, who seems to achieve anything she sets her mind to. Tully, in turn, is jealous of Kate's family life and tries to convince her of the extraordinary things in life she has achieved.
Watch the Firefly Lane trailer here:
Is there nothing here for you? Take a look at our overview of All romantic series on Netflix. Or check out which new movies and series are coming soon to the streaming service via our Soon on Netflix page.
Image: Still 'Coisa Mais Linda' via Netflix
---