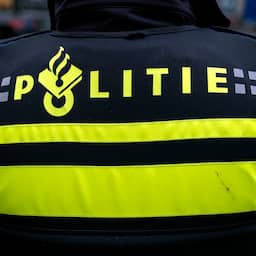 On Wednesday morning, two groups of men got into an argument with each other in the parking lot behind Buikslotermeerplein and were then shot with live ammunition. According to the neighborhood it has been unsafe for some time and the suspected gunmen managed to escape.
"First hit each other, fight a bit, push. And at a certain point, I see two stepping away and he started shooting," says an eyewitness who had a clear view of the violence in front of the door from the nearby senior apartment.
Not much later, the police arrested three men at the ramp to the A10, two of them were injured. According to local residents, these men were already waiting in the parking lot, but it was the other group, who had come on foot, that fired the shots. "Those were young people and they flew that way," says the man
The police have not yet confirmed this, according to them much is still unclear in the case. Several local residents have an idea what the men were arguing about. "Here on the corner there are always guys dealing. When I walk the dog in the evening you just see that dealing is taking place. They should do something about that," said a neighbor.
---