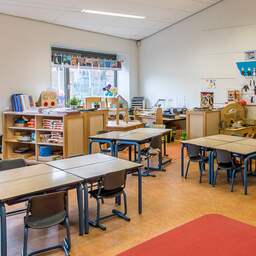 According to the Education Inspectorate, citizenship education in the Netherlands is not going well, a recent study showed report† According to the Inspectorate, the knowledge of citizenship of pupils in group 8 is now slightly lower than in 2009. In that year the conclusion of a report was that that knowledge was "far below the desired result".
call
In search of the cause, we would like to get in touch with teachers or school directors in primary or secondary education who want to tell about their experiences with citizenship education. Do you want to participate in this? Let us know by emailing editor Lennart 't Hart at [email protected] or by responding to this message.
Citizenship education should equip students with the skills to participate in a "diverse and democratic society that is constantly changing". Pupils learn, for example, how democracy works, how to deal with differences and conflicts and what social responsibility is.
They also learn about freedom of expression, equality, tolerance, discrimination and homosexuality. They must also be able to convert that knowledge into the application of those values. For example, children learn to debate and interact with people with different opinions.
Primary and secondary schools have a legal obligation to provide citizenship education. A new law for this came into effect on 1 August 2021.
Can't find the comment section? Click on the 'comments' button at the top or bottom of this post to go to the comments. You can leave your comment or comment there.
---