Never has a Halloween movie done so well as Halloween (2018). The film set a record and grossed money over the 2018 Halloween weekend, beating all previous films in the series. The popular film can be seen on Netflix from today.
The scream queen is also known as the lead actress of the Halloween movies, Jamie Lee Curtis. The daughter of movie stars Janet Leigh and Tony Curtis, she made her feature film debut as Laurie Strode in Halloween (1978). Not only did Curtis break through, but the film did well, followed by Halloween II (1981), Halloween III: Season of the Witch (1982), Halloween 4: The Return of Michael Myers (1988), Halloween 5 (1989 ), Halloween: The Curse of Michael Myers (1995), Halloween H20: 20 Years Later (1998) and Halloween: Resurrection (2002) in which Curtis has to fear again and again the masked killer Michael Myers.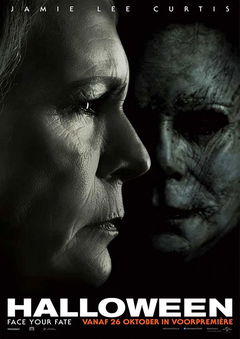 6.5 Watch on Netflix • In 'Halloween', Laurie Strode returns to confront Michael Myers. Forty years ago she escaped his Halloween massacre and she's had nightmares about this masked serial killer ever since.
There was no new Halloween movie for years until Curtis returned to her familiar role as Laurie in Halloween in 2018. It was her close friend and unofficial godson Jake Gyllenhaal who finally convinced her to reprise the role of Laurie. The result can be seen on Netflix as of today.
Image: Still 'Halloween' via TMDb
Text: Netflix
---