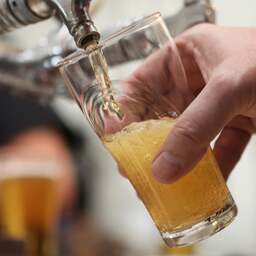 In the first four months of this year, 982 people in the safety regions of Flevoland, Overijssel and North and East Gelderland were already caught driving under the influence of drugs or alcohol. This is according to police figures. The number is significantly higher than in the first quarter of last year, when there were 548.
The police do not have an exact explanation for the increase, but they do see an increase in driving under the influence of drugs. For example, last year 31,605 people across the Netherlands were caught driving under the influence, of which just over a third had used narcotics. The proportion of drink drivers is declining relatively, but that is amply compensated by people who get into the car with a sniff or a pill.
It has only been since 2017 that intensive checks have been carried out on drug use while driving. Before that, it was not a separate criminal offence. With the availability of a saliva test, it is also faster to determine whether someone is under the influence.
Paul Broer, who works with the police on drink-driving, fears that the increase will continue throughout 2022. "Drugs often work for a long time. Not everyone realizes that. If something has been used in the evening, it does not mean that you are completely sober the next day. With all possible consequences in traffic."
Olst-Wijhe least arrests in the region
In Overijssel, most arrests for drink-driving were in Zwolle: 103 arrests were made. In 2021 this was still 76. Deventer follows with 42 people who were taken into custody and this was also an increase compared to last year: 25 people were taken to the office in Deventer in the first quarter of 2021 for this offense. In Olst-Wijhe 1 person was arrested, last year there were three people.
In absolute terms, most drivers across the Netherlands have been caught under the influence in South Holland in the past four months. Compared to the number of people with a driving license, Limburg and Groningen score high.
Although the police are increasingly stopping people who use laughing gas while driving, this is not yet measurable because the gas is so volatile. We are working hard on a reliable measurement method. If it turns out after an accident that nitrous oxide may have played a role, for example because there are cartridges and balloons in the car, this can lead to more severe penalties.
---