Arsenal seem to be missing out on a place in the Champions League for next season. The London club lost to Newcastle United on Monday (2-0) and failed to displace Tottenham Hotspur from fourth place. In Serie A, Juventus gave away a lead against SS Lazio deep in stoppage time.
The difference between Arsenal and Tottenham is now two points, with one round to go. The top four of the Premier League can participate in the Champions League next season.
Shortly after the break, Arsenal fell behind. In an effort to clean up, Ben White worked the ball behind his own goalkeeper. In the 85th minute, Bruno Guimarães decided the game in Newcastle's favour.
Arsenal will face Everton at home in the last game of the season on Sunday, which may still need points to avoid relegation. Tottenham visit Norwich City, which has been relegated some time ago.
At Juventus, Giorgio Chiellini got a public change in the eighteenth minute.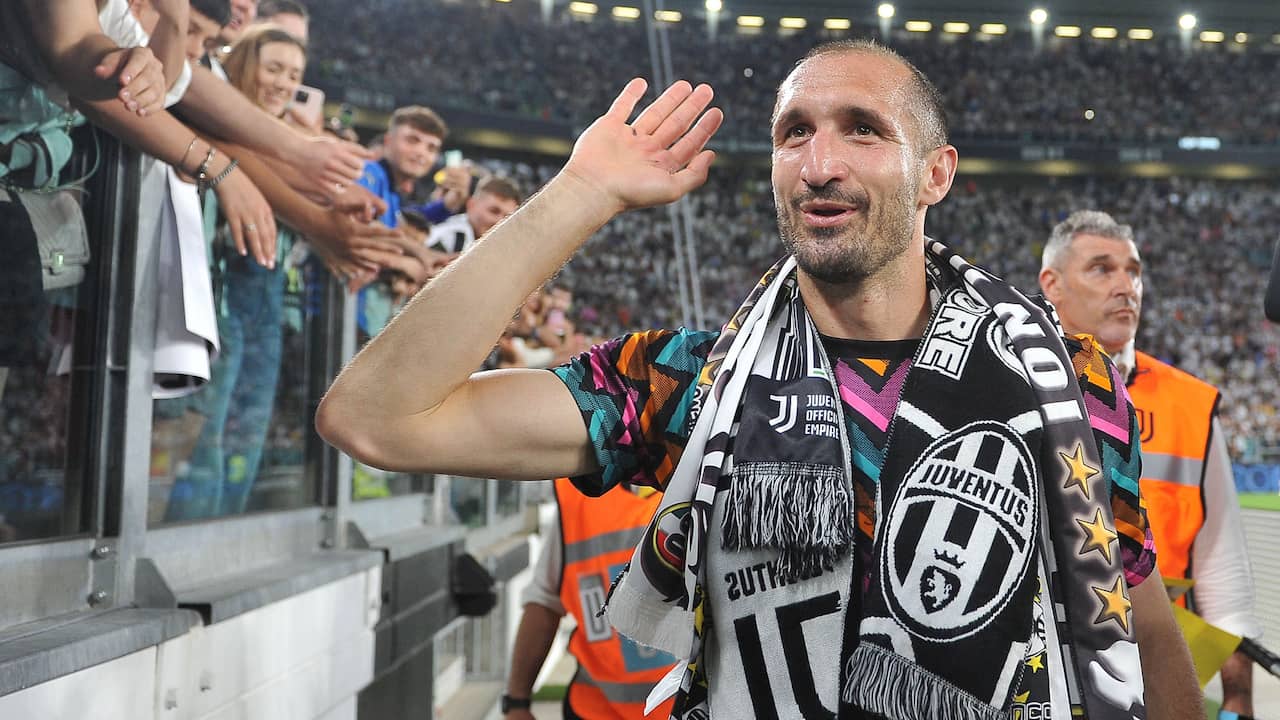 At Juventus, Giorgio Chiellini got a public change in the eighteenth minute.
Photo: ANP
Chiellini gets public change in eighteenth minute
For Juventus, the last home game of the season was mainly about saying goodbye to Giorgio Chiellini. The 37-year-old defender announced last week that he was leaving 'De Oude Dame' despite a two-year contract.
In the Allianz Stadium, Chiellini was already taken off the side for eighteen minutes. The seventeen minutes he did play stood for the seventeen seasons he played for the club. He received a thunderous ovation from fellow players and spectators in the duel with Lazio before he gave up his place to Matthijs de Ligt.
Juventus was already ahead 1-0 at the time of Chiellini's substitution thanks to a goal from Dusan Vlahovic. Álvaro Morata, who was the declarant for the opening goal, doubled the margin before half-time. An own goal by Alex Sandro made it 2-1 in the 51st minute. Sergey Milinkovi-Savic determined the final score in the sixth minute of extra time.
Juventus already knew prior to the penultimate round that it would finish in fourth place in Serie A, with which it is certain of Champions League football. Lazio is fifth and has three points more and a better goal difference than number six AS Roma.
View the results, the standings and the program in the Serie A
---