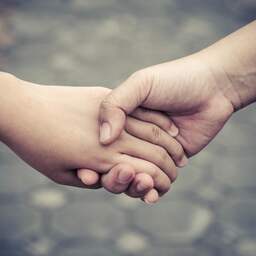 The Maatjes project of Humanitas Zeeland can continue. The board finds the project 'too important to pass up'.
The initiative is intended for people with mild intellectual disabilities. They are linked to a volunteer, a Maatje. The intention is that they do something together about once every two weeks, such as walking, cycling, drinking coffee or going to the cinema. At the moment there are about eighty participants linked to volunteers.
The future of the project was in doubt as five coordinators decided to stop on 1 June. The coordinators, themselves volunteers, support the Maatjes, recruit new volunteers and organize joint activities. They were unable to find successors and therefore saw no other solution than to put an end to it collectively.
The Humanitas board has now secured the future of the project. First it polled the volunteers about the initiative whether it should remain with Humanitas or perhaps it could be sold to the institutions where the participants reside. The vast majority felt that the current situation should be continued.
A solution has therefore been found to accommodate the departure of the coordinators, in a way that is 'less labour-intensive, but efficient and practical'. From now on they will only receive support if volunteers indicate this themselves. Daniella Hädicke has been appointed as central coordinator for this purpose. Rob de Vos, formerly board member of Humanitas, takes over all administrative work.
---