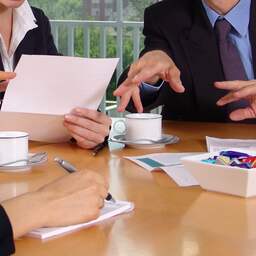 After 22 years, the Tax Shop in Eindhoven will close permanently on May 31. For many elderly and people with a small wallet, that will mean no less than a bloodletting
An aging population, volunteers who drop out and a lack of new recruits are the cause of the decision of Stichting Belastingwinkel Eindhoven. But the coronavirus has also dealt a blow to the ailing foundation, chairman Jos Teklenburg knows.
"Normally we have always been open almost all year round to help people with their declarations, applications for allowances and objections. But in times of corona we have of course also been closed for months and customers have started looking for other ways to properly and properly file their declaration or applications. get out the door on time."
In the early years, an average of 1800 people called on the services of the Tax Shop, later that number decreased to about 1200. "That has remained stable for years and in addition to our own building on the Boschdijk, we also have walk-in days at Fontys held.
Knife cut on both sides
The knife really cut both ways; people were helped with their tax affairs at an attractive rate and Fontys tax law students received credits for this. We are now only five people, not enough to do our job well. After all, that requires specialist knowledge and additional training is also necessary.
In addition, we have less income, while the costs for current software and the rent continue of course. In short, not responsible to continue any longer. It is sad for all those people who have continued to come here all these years," said Teklenburg.
Customers of the Tax Shop can visit the office at 371 Boschdijk until June 1, after which the curtain falls.
---