Stéfanos Tsitsipás reached the final of the Masters tournament in Rome on Saturday. The number five in the world settled in three sets with Alexander Zverev in the last four: 4-6, 6-3 and 6-3.
After Tsitsipás and Zverev had both won a set, the Greek was clearly the better in the deciding set. He decided the match after almost 2.5 hours with a love game on the German's service.
Zverev looked a little tired. The global number three recorded no fewer than 41 unnecessary mistakes on the gravel in the Italian capital.
With his win, Tsitsipás took revenge for his defeat last week in Madrid. Then he lost to Zverev in the semifinals in three sets. Last month, the two also faced each other in Monte Carlo: then the Greek won in two sets.
Tsitsipás plays in the final battle against Novak Djokovic or Casper Ruud. The Serb and the Norwegian will face each other in Rome later in the day.
It is the first time that Tsitsipás reaches the final in Rome. He can take his third Masters title, having been the strongest in Monte Carlo for the past two editions.
Alexander Zverev looked a bit tired.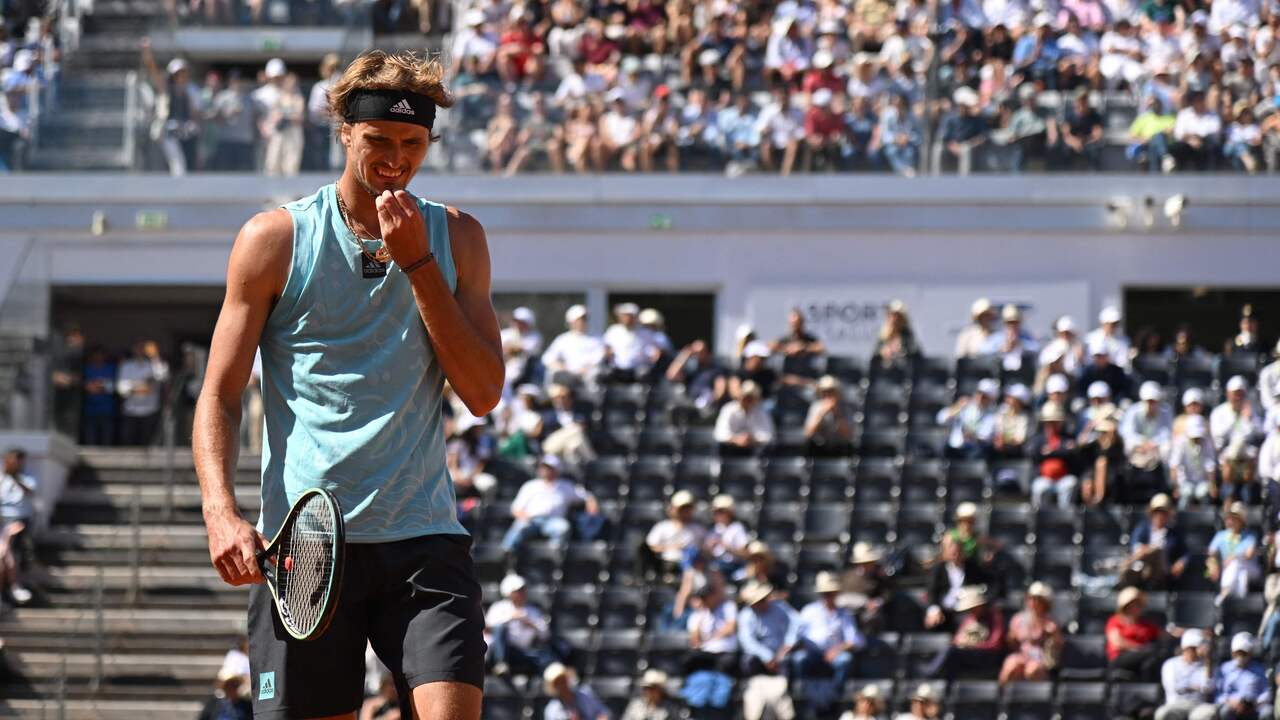 Alexander Zverev looked a bit tired.
Photo: AFP
---