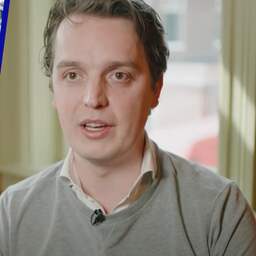 The Deloitte report on Sywert van Lienden's mask deal is probably not ready for the summer recess of the House of Representatives, Minister Conny Helder (Long-term Care and Sport) writes on Friday. According to her, more time is needed for a hearing with an involved party, which may take another two weeks.
Earlier this week, the minister said that the report would be ready before the summer recess starts. She said that after a conversation with research agency Deloitte.
In the middle of last month, Deloitte wrote to the Ministry of Health that it needed more and better information from the ministry.
Secretary-General Marcelis Boereboom of the ministry responded "surprised" to Deloitte's letter in a return letter. He declined most requests for information.
Room's patience is gone
The patience of the House of Representatives has long since run out. Helder has also said several times that he shares the impatience of the House, but noted that this is an extensive investigation.
The investigation into the mouth mask deal is one of the sub-studies into personal protective equipment purchased by the government during the corona crisis.
Van Lienden and companions earned many millions
Initially, Deloitte would report its findings in one go. Partly at the urgent request of the House, priority is given to the investigation into the deal with Van Lienden.
CDA celebrity Van Lienden and his associates, who ran a foundation together, were arrested at the beginning of March because of an investigation into the controversial mouth mask deal.
According to the Public Prosecution Service (OM), the directors acted in violation of the foundation's articles of association, because part of the profits would have been transferred to their own company. Together they would have earned many millions from this.
---