Disney+ is sharing the trailer for season three of The Orville (2017– ), titled The Orville: New Horizons . In the trailer, it appears that the crew of 'The Orville' are deeply involved in a significant amount of conflict. In addition, they are looking for peace, whereby their old enemies return. The season seems to be packed with action and an air of seriousness and humor.
The Orville: New Horizons is set 400 years in the future. The crew of the 'USS Orville' continues their reconnaissance mission, navigating both the mysteries of the universe and the complexities of their own relationships.
The Orville Season 3 will be available on Disney+ from June 2. For a complete overview of all the new movies and series coming soon to the streaming service, please visit our Soon on Disney+ page.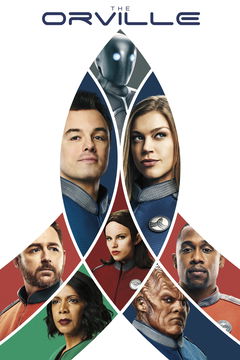 8.0
'The Orville' is about the adventures of the starship "The Orville" and its crew under the command of Captain Ed Mercer.
Image: Still 'The Orville' via TMDb
---