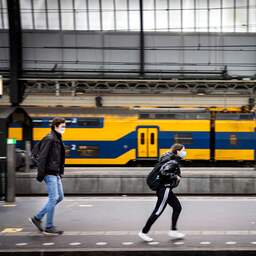 On Wednesday night, vandals caused destruction at Europapark station in Groningen. The perpetrators destroyed several information boards, glass plates and windows on platform 4.
At the end of March, the station was also the target of vandalism. The damage is extensive this time, according to the police. The platform was littered with glass. In addition, information boards have been damaged or even disappeared, so that travelers do not have access to travel information.
It is not known whether anyone has been arrested. There were no trains running when the damage was done. The glass has now been cleared.
In a response, railway manager ProRail says that the damage is probably tens of thousands of euros. The drive recovery may take some time. ProRail has filed a report.
---