A rat in the eldest daughter's bed, rats in the ceilings and rats in the backyard. The Enschede working-class neighborhood Dolphia is suffering from a rat plague.
This article is from Tubantia. Every day a selection of the best articles from newspapers and magazines appears on NU.nl. You can read more about that here.
Cheryl Hermes (34) from the Christiaan de Wetstraat: "I have lived here for eight years and have intermittent problems with rats. For the last four years we have caught between 30 and 40 in and around our house. They had in the basement even ate the food supply and gnawed on shoes."
rotting rat
Hermes experienced her whole house smelling like a rat in decomposition, she says. "That happens when you're gone for a while in hot weather. Then a rat gets trapped and it starts to rot. It's hell here, it really is. It's just because of the rats I want to get out of here. You can't get rid of it and the housing association isn't doing anything about it. At least not enough, in my view. They've filled some holes here in the house and say there's nothing they can do about it."
rat in bed
"It is very intense," agrees Laura Haringsma (25) from the Paul Krugerstraat. "There was even a rat in the bed of the neighbor's daughter." Haringsma herself says that she hardly sleeps because of the rat nuisance that plagues the working-class neighbourhood.
According to Haringsma, her three-year-old daughter no longer dares to sleep in her own bed, 'because you can hear the rats walking between the ceiling'. "She has been sleeping in our bed since then. I myself have barely slept since last Friday. And lack of sleep makes you depressed."
Residents of the Paul Kruger Street in Dolphia suffer from rats.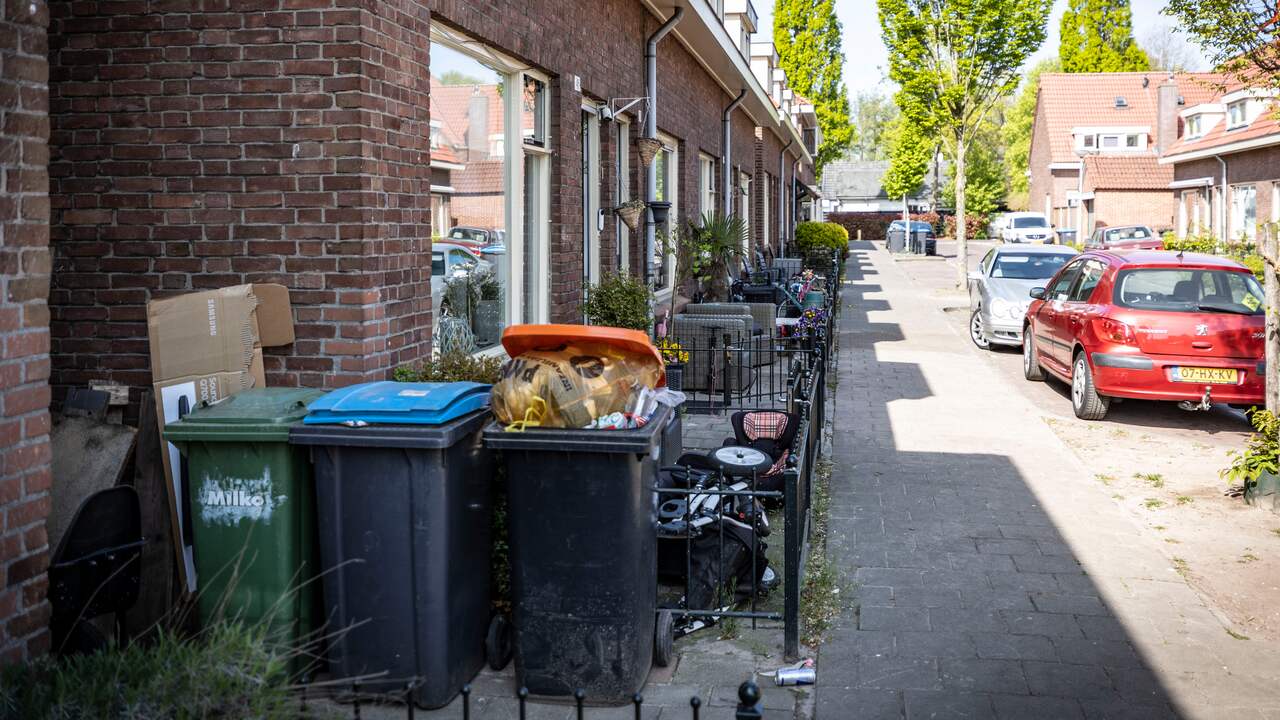 Residents of the Paul Kruger Street in Dolphia suffer from rats.
Photo: Robin Hilberink
scary
Neighbor Kim de Jong (35): "In addition to my eldest daughter, with whom the rat ended up in bed, my youngest daughter and a friend were also in the bedroom. My children had to sleep elsewhere for a few days, because I no longer have them at home. dared to go to bed. It was terrifying."
Problem is moving
De Jong says she 'had to get out of hand' before the housing association took action. "I did not feel taken seriously by Twente Milieu. They said: it must be a mouse. A month and a half after the first report, a contractor was hired. When he was going to demolish the old ceilings, a young rat jumped out… Since the ceilings have been replaced, I am no longer bothered and the rat problem has moved to the neighbors. They just go from house to house. You wonder why Ons Huis does not follow through on this and takes measures in all houses. Because it is not only at us in the Paul Krugerstraat, I also hear complaints from the Christiaan de Wetstraat, the Cronjéstraat and the Transvaalplein."
Not taken seriously
Haringsma is now looking for publicity because she 'doesn't feel taken seriously.' "I am being sent from pillar to post. The housing association points to the municipality, the municipality to Twente Milieu and Twente Milieu again to the housing association. Twente Milieu has put rat traps in our attic. At one point there was one dead rat in and that's it, in the meantime we can still hear them walking at night."
Valves installed
She is not happy with the action that has been taken after much complaining. "It took quite a while before it started to move. In addition to placing rat traps, Holland Riool Techniek (the former RRS ed.) also installed valves in the sewer. And on Wednesday, Ons Huis, the housing association, covered holes with cement in the attic. smeared with what rats could crawl through."
Inspect well
When Haringsma tells her story, Twente Milieu is just busy with a suction dredger to suck out all the wells in Dolphia and coincidentally – or not – employees of Holland Riooltechniek report again. The men say they want to inspect the well in the backyard with a camera. "They're going ahead, I'll see if it finally helps."
Also role for residents
Yolanda Winkelhorst director of housing corporation Ons Huis acknowledges the problem. "The rat nuisance in Dolphia is terrible, but pest control is not our primary task. The municipality, Twente Milieu and the residents themselves also have a role to play in this. As a corporation we cannot solve this alone. We are going to close holes in all houses and turn them around. The problem is constantly moving, that's right. But the local residents can do their part themselves by keeping the neighborhood tidy and making sure that there is nothing that rats are attracted to. We are in constant dialogue with the residents' committee; we really have to solve this together."
---