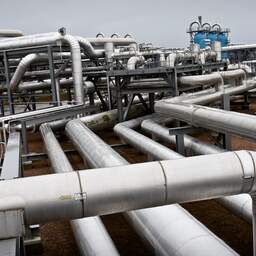 The regional authorities of Groningen do not object to the announced increase in gas extraction in the current gas year 2021-2022. The main reason for this is that the risks of the increase are comparable to the risks of the original decision and that the Groningen field could still close at the end of 2023. This is of great importance to the inhabitants of Groningen.
The increase means that 4.5 billion cubic meters of gas will be extracted this year instead of the intended 3.9 billion cubic meters. State Supervision of Mines (SodM) expects that the number of earthquakes with this increased extraction will not increase compared to the original plan. SodM also expects a very small difference between the original and the amended decision in the area of ​​damage.
SSM does conclude that the safety of the inhabitants of Groningen is not yet sufficiently guaranteed. SodM is therefore pressing for an acceleration of the reinforcement, partly because the pace is too slow to meet the promised end date of 2028.
The region is already discussing the acceleration of the reinforcement approach with the State Secretary. In addition, at the request of the region, the Ministry of Economic Affairs and Climate checks whether the homes and buildings resulting from the TNO risk analysis are already included in the reinforcement programme.
The region wants to have the safety of the residents in the picture as soon as possible. The region's concerns on this point will be expressed in a regional letter, which the region will make a decision on next week. That letter is then sent to the Secretary of State.
The regional authorities that do not object to the amendment decision are the municipalities of Groningen, Midden-Groningen, Het Hogeland, Eemsdelta, Oldambt, Pekela, Veendam, Westerwolde, Westerkwartier and the province of Groningen, the Groningen Safety Region (subject to change) and the Noorderzijlvest and Hunze water boards. and Aas. Any objection can be submitted until May 16, 2022.
---