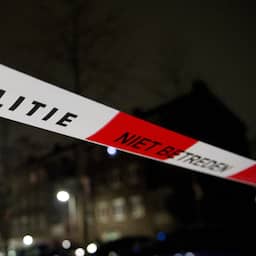 Fences around the site in the Red Village in Alphen, where 62 homes will soon have to be flat next week. The municipality of Alphen and housing corporation Woonforte have agreed this after a series of fires and destruction.
On Wednesday there will be temporary fences around the site at Jan Nieuwenhuizenstraat, Hugo de Grootstraat, Brittenruststraat and Goeman Borgesiusstraat. "This should make it as difficult as possible for nuisance offenders," the municipality said.
He calls on residents of the Red Village and other witnesses of vandalism or arson to report this immediately to the police. "We naturally disapprove of arson. This affects the quality of life for and the feeling of safety among residents," according to the municipality.
Last week, household goods that had been placed on the street were several times set on fire† Last weekend there were several lit fires, in a shed and a demolition house. CDA councilor Jeroen van Gool already stated that the vacancy in the Red Village is 'not a license to keep at home'. André de Jeu of the local party Nieuw Elan already suggested installing cameras in the Red Village, so that perpetrators can be seen earlier.
Sensors
Woonforte already had extra security regularly and the police and enforcers of the municipality also do what they can, yet things regularly go wrong in the Red Village. There, Woonforte is engaged in the demolition and new construction of a total of 172 homes. This year-long project is in the second of three phases. Woonforte aims to be ready in 2025.
So there are security guards, agents and other enforcers in the Red Village (especially in the evenings and at night). Sensors have also been installed on vacant homes. If someone enters a house, a signal is immediately sent to the security guards.
Woonforte reports that the site where the 62 houses will soon be replaced has now been transferred to builder ERA Contour. So they can start by looking at exactly how much asbestos is in the homes. The asbestos must first be removed before the houses can be demolished. The hope is that vandals will keep quiet in the meantime.
---