Now that the highly anticipated first teaser trailer for Avatar: The Way of Water (2022) is out, we can finally speculate about the plot and delve into new details of the sequel. For example, the trailer introduces a new tribe of the Na'vi: the Metkayina.
In the first movie we got to know the blue beings as the Na'vi. However, this was only part of their people, the Omaticaya tribe who live in the rainforest. This time we also get to see how the Metkayina fare on Pandora. This new tribe lives mainly on water, which also explains the title of the sequel.
If a tribe has lived on the oceans forever, it will be culturally very different from a tribe [Omaticaya] who lived in the rainforest.

Producer Jon Landau
Where the Omaticaya ride on direhorses, the Metkayina use the so-called ilus as their favorite companion to glide across the Pandoran oceans, a dino-like creature with a long neck. Also, the Metkayina's eyes are significantly larger and have a blue color instead of yellow. The forearms are finally extended with a fin-like structure, and the tails are broadened to a paddle shape and lack a tuft of hair at the end.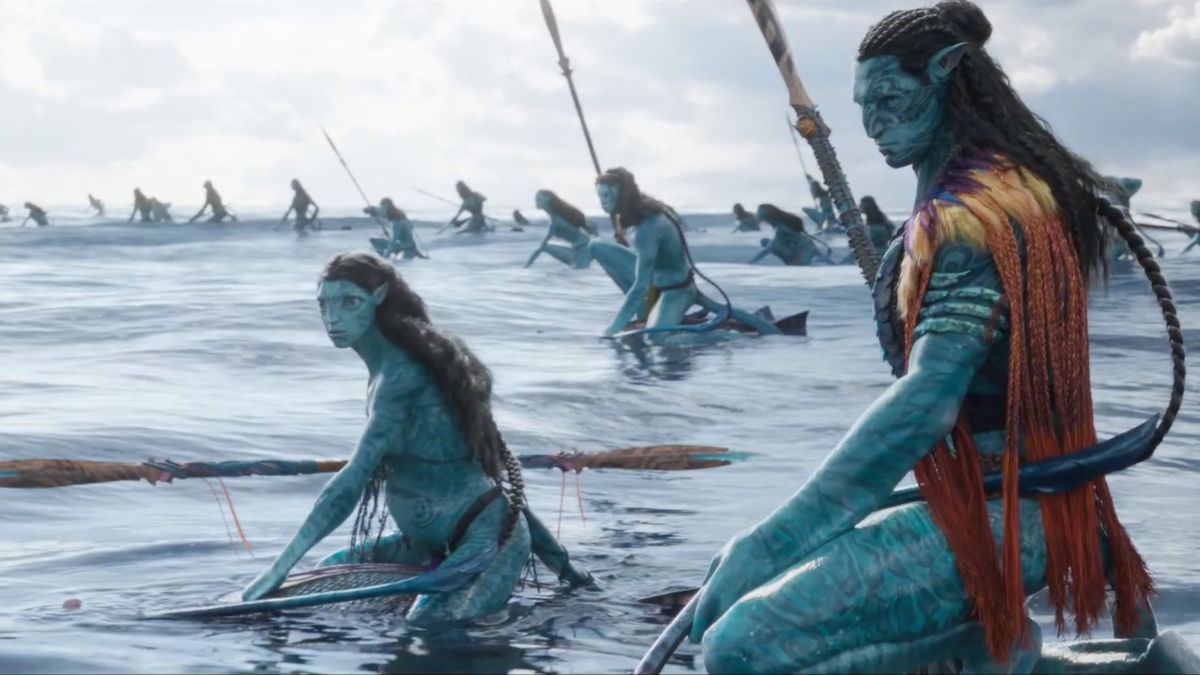 Image via Disney
The new Metkayina members will be played by Crazy Rich Asians star Michelle Yeoh and Kate Winslet, who previously worked with director James Cameron on Titanic (1997). Yeoh is also sure of a role in Avatar 3, 4 and 5. The recordings of part 3 have already been completed, part 4 and 5 are currently being made.
Avatar: The Way of Water runs from Dec 14 in the cinema. Avatar: The Way of Water (2022)
'Avatar: The Way of Water' tells the story of the Sully family (Jake, Neytiri, and their children) and the challenges they face, the struggle they struggle to protect each other, the battles they face to survive. and the tragedies they endure.
The Avatar sequel takes place ten years after the original and again follows Jake Sully (Sam Worthington). Now he lives with his family on the planet Pandora and leads a quiet life, until an old threat returns. He must once again team up with Neytiri (Zoe Saldana) and the Na'vi army to protect the planet.
Watch the Avatar: The Way of Water teaser trailer here:
Image: Still 'Avatar: The Way of Water' via Disney
---