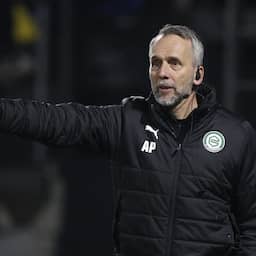 Adrie Poldervaart will be the new trainer of De Graafschap from next summer. The South Hollander signs for two seasons with the Keuken Kampioen Division club from Doetinchem.
The 51-year-old Poldervaart is the successor of Jan Vreman, who will finish the season as interim trainer. Two months ago, Vreman took over the management of 'De Superboeren' from Reinier Robbemond. He had to leave due to disappointing results.
Poldervaart is currently Danny Buijs' assistant coach at FC Groningen. His contract in Groningen was not extended, just like that of the head coach.
At the start of the current season, Poldervaart was already in the picture to work at De Graafschap, but at the time he was kept by his contract by FC Groningen. "I am proud that it has come about after a year", he responds on Tuesday to the club site†
De Graafschap is Poldervaart's second club in professional football as head coach. Poldervaart was previously in charge of Excelsior in the 2018/2019 season, where he already worked as a physiotherapist. Due to poor results, he surrendered his contract shortly before the end of the season.
It is still uncertain whether Poldervaart will play with De Graafschap in the Eredivisie or Keuken Kampioen Division next season. The Doetinchemmers still have a chance of promotion to the Eredivisie. On Monday, a 1-1 draw at De Vijverberg against FC Eindhoven in the first round of the play-offs for promotion.
---