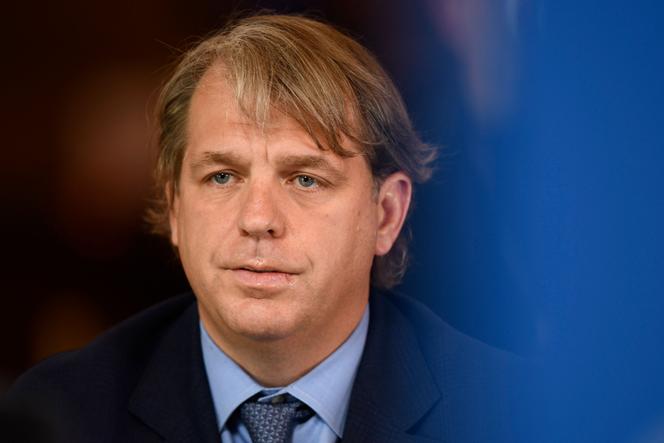 Todd Boehly, co-owner of the Los Angeles Dodgers baseball team, will acquire the club from Chelsea. PATRICK T. FALLON / AFP
It's not done yet, but the sale of the Chelsea club is on track. A group led by Todd Boehly, co-owner of the Los Angeles Dodgers baseball team, will acquire the club in a 4.25 billion pound (5 billion euro) offer, the club has announced Londoner.
"The sale is expected to be finalized at the end of May subject to obtaining all necessary regulatory approvals," the club said in a statement issued late Friday, May 6. Chelsea boss, Russian Roman Abramovich, put the club up for sale in March days before it faced British sanctions in the wake of Russia's invasion of Ukraine launched on February 24.
Read also Article reserved for our subscribers The shock wave of the freezing of the assets of Roman Abramovich, the owner of Chelsea
After a long bidding process involving several groups, it was that of Mr. Boehly and his investor partners who was chosen by the New York bank Raine Group, which is overseeing the sale. This group is made up, in addition to Mr. Boehly, of Mark Walter, co-owner with him of the Dodgers, of the Swiss billionaire Hansjoerg Wyss and of the American investment company Clearlake Capital.
Future investments
"Chelsea Club can confirm that terms have been agreed for a new group of owners, led by Todd Boehly, Clearlake Capital, Mark Walter and Hansjoerg Wyss, to acquire the club," the statement from Chelsea FC said. .
"Of the total investment to be made, £2.5 billion will be used to buy back the club's shares and this sum will be deposited in a frozen UK bank account with the intention of donating 100% to charitable actions as validated by Roman Abramovich, "he continued.
Additionally, the new owners have pledged to invest a further £1.75 billion on behalf of the club, the statement said.
Read also Article reserved for our subscribers Russian billionaire Roman Abramovich confirms that he wants to sell Chelsea football club
---