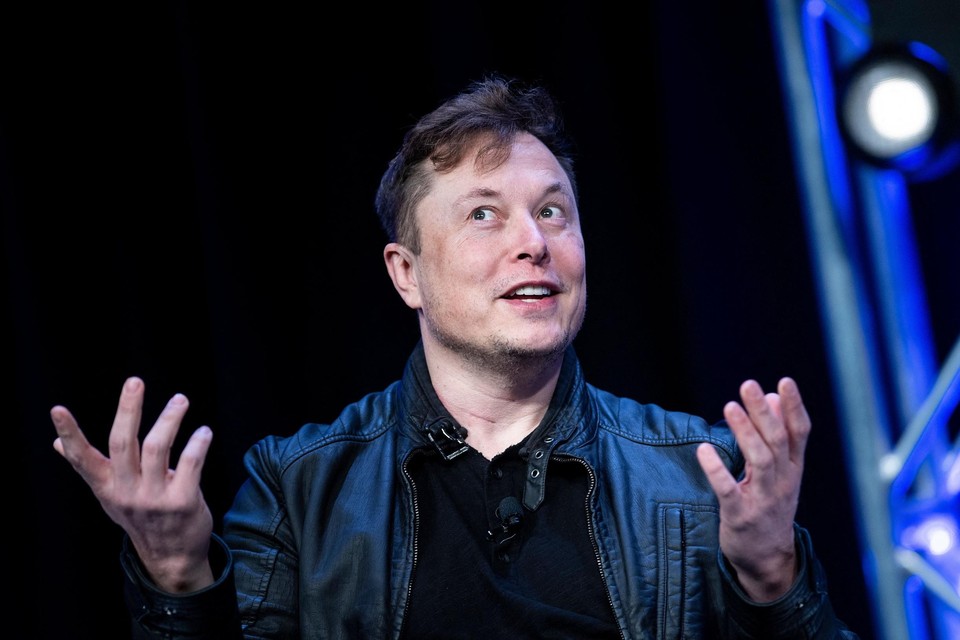 Tesla surrendered more than $100 billion of its market cap on Tuesday. The stock fell more than 12 percent. Investors fear that CEO Elon Musk will sell shares to pay for his takeover of Twitter.
Source: BELGA
Today at 02:43
The Tesla CEO saw his shares in Tesla decrease in value by 42 billion dollars due to the price drop. That's almost equal to what he's willing to pay for Twitter.
Twitter, which will release figures later this week, lost 3.9 percent to less than $50. The price is still below the $ 54.20 per share that Musk has put on the table for Twitter. The acquisition is expected to be completed before the end of the year.
Wide losses
Stock markets in New York fell sharply across a broad spectrum. Not only concerns about new interest rate hikes by the Federal Reserve, but also an escalation in relations between European countries and Russia weighed down on sentiment as Russia stops supplying natural gas to Poland and Bulgaria. Russia also reiterated that the risk of World War III and the use of nuclear weapons is growing.
The Dow Jones Industrial Average closed 2.4 percent lower at 33,240.18 points. The broad S&P 500 lost 2.8 percent to 4,175.20 points and tech gauge Nasdaq tumbled 4 percent to 12,490.74 points.
Microsoft lost 3.7 percent. The company's quarterly update focuses mainly on the Xbox branch, which has struggled to meet the demand for game consoles in recent quarters due to the chip shortage.
The euro was worth $1.0639, against $1.0661 at the closing bell in Europe. A barrel of US oil cost 3.8 percent more at 102.27 dollars. Brent oil became 3.3 percent more expensive at $ 105,680 a barrel.
---