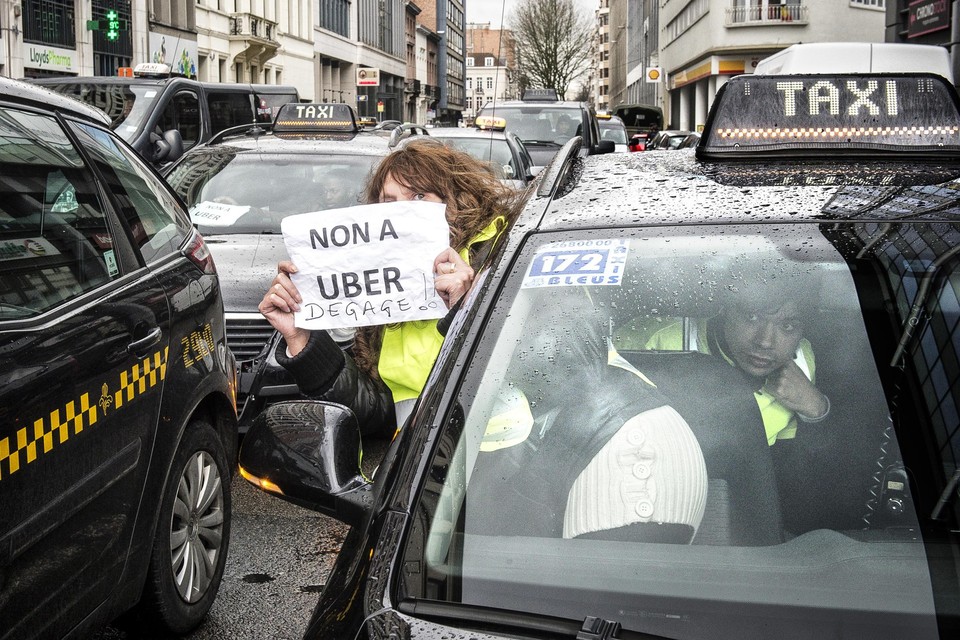 The Constitutional Court has ruled on Friday that Uber drivers who have applied for a Brussels VVC (transport of vehicles with a driver) license after January 15, 2021 can also provide taxi services in the Brussels Region via UberX. The Court finds the pivot date in the emergency ordinance unconstitutional.
jvhSource: BELGA
Today at 16:46
The emergency ordinance, or 'sparadraps' ordinance, came after Uber shut down the UberX platform on November 26, 2021 following an appeals court ruling that left its estimated 2,000 VVC (driverless rental vehicles) out of work. .
The temporary solution of the Brussels government made it possible for the operators-drivers of the VVC sector to resume their work in the Brussels Region within a legal framework. But the drivers had to work on the basis of an operating license that was applied for by 15 January 2021 at the latest.
Several drivers who applied for a VVC license after 15 January 2021 went to the Constitutional Court to obtain the suspension of that pivotal date because it would be contrary to the principle of equality and non-discrimination and the freedom of enterprise.
The Constitutional Court is now following them and states that the date of January 15, 2021 (which coincides with the date of a judgment of the Court of Appeal in Brussels in another procedure) is not relevant. With its choice of 15 January 2021, the Brussels legislator intended that the transitional arrangement should only benefit operators who act in good faith, but the Court points out that operators who subsequently submitted an application may also apply in good faith. to be. Furthermore, according to the Court of Appeal, there is also a disadvantage that is difficult to repair because the persons concerned lose income because they are unable to work.
The other provisions of the emergency ordinance remain in place. For example, the drivers must be able to prove that they perform this activity on average 20 hours a week and that it is therefore their main profession. They are also only allowed to carry out trips that have been ordered in advance via a platform. Picking up customers, parking on the public road or in a taxi place is prohibited. The ordinance is in effect until July 22. By then, the Taxi Plan, which the Brussels government is working on, should come into effect. However, the text has not yet been definitively approved by the government and discussed by parliament.
The Constitutional Court has yet to rule on the annulment appeal.
---