Renowned documentary filmmaker Alison Klayman will return soon with a new documentary. This time she will focus on the clothing brand Abercrombie & Fitch that rose as quickly as it went down. The documentary titled White Hot: The Rise & Fall of Abercrombie & Fitch (2022) will be released on Netflix this spring.
Klayman is best known for her documentary Ai Weiwei: Never Sorry (2012), in which she closely follows the Chinese artist and activist Ai Weiwei. In 2018, she already collaborated with Netflix on Take Your Pills (2018). To do this, she delved into the world of performance-enhancing pills and the dramatic consequences of their use.
The fashion brand Abercrombie & Fitch was wildly popular in the 1990s until legal issues and controversy began to pose a serious threat. The company is said to discriminate and provide particularly poor service to consumers. The brand sued competing clothing store American Eagle in the late 1990s. The store obviously copied some of Abercrombie & Fitch's designs. The court ultimately ruled in favor of American Eagle.
It is not yet known which aspects will be brought to light in the documentary. Netflix has yet to release a trailer. The only description available so far is the documentary's logline which reads: "A&F's pop culture reign in the late 90s and early 2000s and how it thrived on exclusion".
White Hot: The Rise & Fall of Abercrombie & Fitch is out April 19 to be seen on Netflix.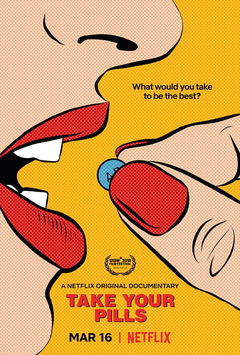 6.3 Watch on Netflix • In a competitive world, a resource like Adderall offers students, athletes, programmers and others a way to perform better and faster.
---