After Eddie Brock's (Tom Hardy) transformation into Venom, the anti-hero faces a new adventure in Venom: Let There Be Carnage (2021). The Marvel film appeared in cinemas last October, and from today it can also be seen on demand via Pathé Thuis.
Eddie Brock has accepted his new life as a Venom and is now trying to return to his daily life and career as a journalist. The symbiote, on the other hand, only wants to act and kill to satisfy its hunger. Eddie's internal alien friend gets what he wants when sadistic killer Carnage (Woody Harrelson) targets Eddie…
Watch the trailer for Venom: Let There Be Carnage here:
The other lead roles are played by Michelle Williams, Naomie Harris and Reid Scott. The Marvel movie is directed by actor and director Andy Serkis, also known as Gollum in the Lord of the Rings movies. He previously made Mowgli (2018).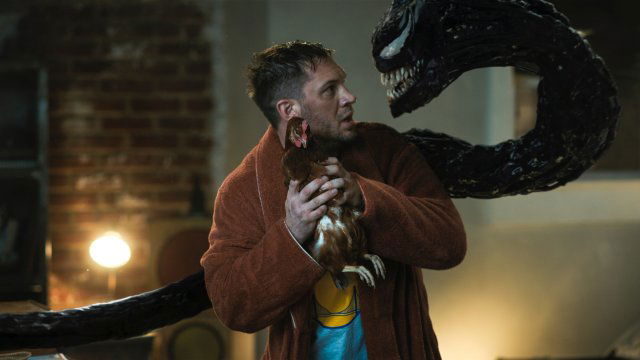 Image via Film Depot / CTMG / Marvel
Venom: Let There Be Carnage can be seen on demand from today via Pathé Thuis. The film is now on sale for €13.99 and can also be rented from February 9 from €4.99. Need even more inspiration? Also check out the Top 100 best films on Pathé Thuis.
Beeld: Still 'Venom: Let There Be Carnage' via Filmdepot / CTMG / Marvel
.
---