When Paulien van Eerdenburg (35) founded her company Nowheresdays in 2017, with which she helps women to start their own online business, she knew: if I want to grow, I have to form a team around me. "I didn't want salaried people, because I wanted to maintain flexibility in my company. I then wrote down which tasks I no longer wanted to do myself – the administration was number one, haha ​​– and then I hired my first 'virtual assistant'. I now have six and I really like it."
Anyone who thinks that such an 'assistant' is a remote secretary is wrong. In short, a virtual assistant can best be described as a person who takes certain worries off the hands of an entrepreneur from a distance – so virtual. Often as a freelancer. This ranges from organizing folders on the computer to arranging time registration.
According to Hanneke Wessel, it is difficult to give an overarching, clear definition. She started as a virtual assistant (VA) in 2008 and founded the VA School in 2014, where she trains you to become such an assistant within six months. Until now, Wessel trained a thousand people. "In my view there are four types of VAs: the idea generator, the structure machine, the order-in-the-chaos creator and the technology enthusiast. They can do everything from building an online learning environment or organizing your administration to setting up a customer survey. It just depends on what work you want to outsource."
She herself works with twelve virtual assistants. "One person writes blogs for my website and researches my social media, one maintains the website, I have a personal assistant who schedules my appointments and one VA manages everything. And oh yes, two women answer emails. That's fantastic, keeping your mailbox up to date is such a time-consuming job. And there are still some things for which I hire a VA."
Number eightfold
If Van Eerdenburg wants to take on more, there is plenty of choice for her. The number of virtual assistants has increased almost eightfold since 2013. While there were only 132 in the first quarter of that year, in the last quarter of 2021 there were 1,169 registered with the Chamber of Commerce. This is evident from figures requested by NRC. There is a good chance that there are more: not everyone specifically gives themselves the title 'virtual assistant', but they do that work, and not everyone is registered in the Trade Register. How much such a person earns varies: online the amounts seem to be between 30 and 65 euros per hour.
Schoevers, the training institute for secretaries, office and event managers and personal assistants that has offices throughout the Netherlands, has also been training virtual assistants for three years. "We offer eight courses for this – from entrepreneurship as a SA to the digital processes you have to deal with – and in addition there is an 'VA module' in every course or training", says director Rob Rijbroek. "VAs know all about remote working and the latest apps that allow you to work more efficiently. It is important that everyone at Schoevers learns that too. You really notice that the profession is alive: of those 8 courses, 4 are in our top 25 most popular courses. It is a regular topic during our conferences and meetings with the professional field."
"The explosion is partly due to the new way of working," explains Rijbroek. "Where, how long and when you work doesn't matter so much anymore, as long as you do your job well. VAs often work from home – or in other locations – making it easy to switch between offices. Super handy if your company has locations throughout the country, or even all over the world. Now that everyone is working online due to the pandemic, the profession is really taking off. We have recently seen more and more people follow our courses and training courses to become a virtual assistant."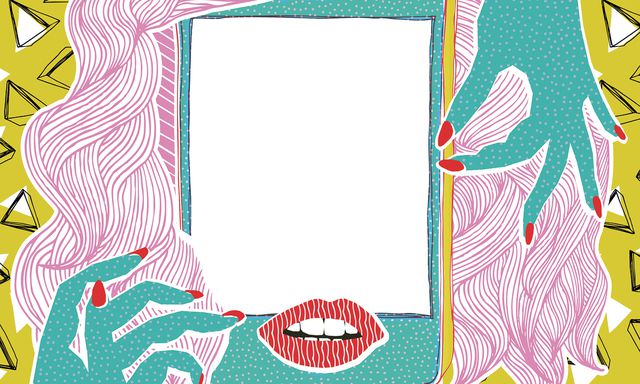 Read more about virtual assistants: She Just Won't Get Coffee for the Boss (2015)
Wendy van den Noord (44) has been a full-time VA since February last year. With her company Direction Noord, she mainly has coaches and trainers as customers, she says. "I write content, plan social media posts, do membership administration, maintain websites and answer their emails. First I worked in the groups & events department of a large ferry company, but because of corona I lost my job. I always wanted to start my own business and this was my chance. I attended the VA School and then just started. The great thing about this profession is that you can start easily. You don't need anything, just your knowledge. Due to corona, people are now seeing even more of the benefits of working remotely and hiring a VA."
Sorting job
Finding a good assistant can be quite difficult. You can arrange this via-via, post vacancies yourself or use special agencies, such as Vlotte Tantes or Mo Barnes. "But it's quite a job to find out," says entrepreneur Van Eerdenburg. "You must therefore have a good idea in advance of what kind of person you are looking for and what your conditions are." VA School'er Wessel recommends that you "experiment" a little: "Someone may be good at his or her subject, but may not suit you personally. You just have to figure things out with someone."
The virtual assistant is not a protected profession. You do not have to meet certain requirements to practice the profession. Rijbroek, from the Schoevers training institute: "I notice around me that most SAs have followed secretarial training, whether through Schoevers or another institute. You need to know the knowledge and skills of management support – how do you work with customers? – and know how to plan, communicate and organize with the latest apps and programs."
Rijbroek does not expect that the traditional management assistant in the office will soon be completely replaced by the growth of SAs. "SAs are often deployed for jobs that a management assistant in the office does not have the time to do. For example, by taking over certain organizational or communication tasks. This allows them to complement each other."
"In many cases, the management assistant position is no longer what it used to be. Now such a person is really a co-manager, a sparring partner for the manager. A spider in a company's web. Virtual assistants work remotely, that will not work. If an employee runs into something, he or she often does not dare to tell the manager, but he or she does to the management assistant. A confidant almost. They remain indispensable for companies."
---