Earlier today, the running time of The Batman (2022) was already revealed, and we can now add a musical detail to that. Composer Michael Giacchino has revealed the first part of the soundtrack.
It's specifically about the Batman theme, and let that be the most important piece of music in the entire movie right now. Director Reeves announced the unveiling of the soundtrack yesterday in the tweet above. Listen to the theme below:
Giacchino has recently made soundtracks for Spider-Man: No Way Home (2021) and Jojo Rabbit (2019) among others. The acclaimed composer won his first Academy Awards for one of his soundtracks more than a decade ago. At the time, that was about the soundtrack of Pixars Up (2009). In 2008, he was first nominated for his musical work on the animated film Ratatouille (2007). He also provided the music for Coco (2017), Bad Times at the El Royale (2018), Rogue One: A Star Wars Story (2016) and War for the Planet of the Apes (2017), among others. He has received an Emmy, a Golden Globe and several Grammys for his work.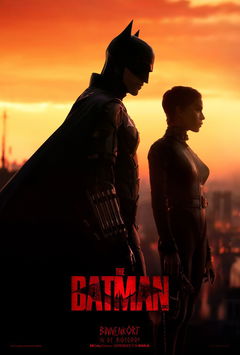 For two years, Bruce Wayne (Robert Pattinson) has guarded the streets of Gotham City as the Batman. He has become a specter of criminals and has thus learned the dark side of the city.
You can listen to Giacchino's musical contribution to The Batman in cinemas in the Netherlands from Thursday 3 March. Watch the official trailer of the action movie below:
Beeld: Poster 'The Batman' via TMDb
.
---