British artist Tracey Emin is demanding that her neon sculpture More Passion be removed from 10 Downing Street, the British Prime Minister's official residence. This is reported by several British newspapers.
The 58-year-old artist says he is tired of Boris Johnson's "shameful lies" about the lockdown parties in the official residence. Her sculpture 'More passion' is, according to Emin, at odds "with the government's lack of compassion for the suffering of the population during the pandemic".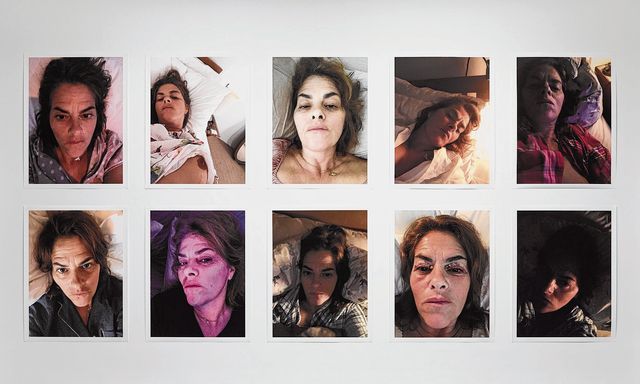 Also read: Tracey Emin is the spiritual mother of the Instagram generation
Prime Minister Johnson is under significant pressure over a string of lockdown rule violations in Downing Street. He confessed to parliament last week that he attended one such 'bring your own drink' party in Downing Street's garden in May 2020, while the country was on lockdown. He said he didn't realize it was a social gathering, a claim that was debunked by a former assistant.
Emin, one of the so-called Young British Artists, donated the pink light sculpture to the Government Art Collection in 2011. In a conversation with The Art Newspaper Emin calls the behavior of Johnson and his associates shameful. She is annoyed that the government imposed restrictions on the country and did not comply with them. There was a party in Downing Street, she says, while the Queen was alone at her husband's funeral due to the Covid measures. Other Britons had to say goodbye to their parents via their telephones due to security measures.
Newsletter NRC Cultuurgids
What should you see, hear or listen to this week? Our editors review and tip
---