Ernst Kuipers walks towards Vak K and asks where he can sit. For the first time on Thursday morning, he will be the Minister of Health in the House of Representatives to defend the corona policy. It is now his responsibility and he seems to feel it.
Kuipers (D66) listens carefully to the input and questions of MPs, while he frequently fiddles with his glasses or pen. When, after hours of listening, he is finally allowed to answer just after six o'clock in the evening, he starts smartly with a compliment to parliament. "From my previous position I have followed many debates and heard with admiration how you control the government."
Most of the nineteen political groups gave Kuipers the benefit of the doubt in his first debate. He answers the questions of the House in a visibly relaxed manner, and he does so significantly more concisely than his predecessor Hugo de Jonge. PVV MP Fleur Agema, who is always fiercely opposed, calls him "a doctor with expertise". Only Forum for Democracy immediately opens the attack on Kuipers. "This is only the minister of vaccinated Dutch people who supports all measures," said MP Gideon van Meijeren.
Kuipers listens apparently unmoved. He looks on in amazement when the debate gets completely out of hand just before that and is suspended when Van Meijeren calls on Dutch people to ignore the corona rules.
The House of Representatives wanted to know directly from Kuipers what his precise approach would be. PvdA MP Attje Kuiken actually only had a simple question for the new minister: "What are you going to do differently?" Kuipers' answer in three parts.
Kuipers thinks it is unwise to let go of all measures at once
The short term
The catering and culture sector want to open again and mayors are calling on the new cabinet to abandon the policy of complete closures. Many parties in the House of Representatives joined on Thursday, including the coalition parties. CDA spokesman Joba van den Berg called it "very wry" that museums are not allowed to open yet and shops are. "The focus must now be on what is possible, and under what conditions." VVD member Judith Tielen said that "entrepreneurs are ready with protocols and good will".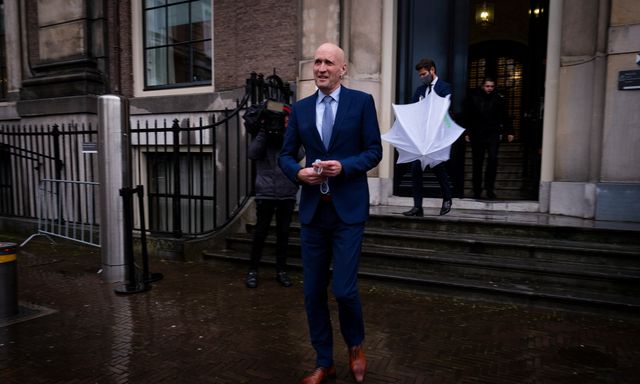 These are the seven headache files for the new Minister of Health
Kuipers said in the debate that he understands that "everyone is completely done with it", but that the cabinet also implemented "substantial relaxations" last week. Letting go of all measures at once – as JA21 asked with a reference to the United Kingdom – thinks Kuipers is unwise for the Netherlands. After each round of relaxation, the minister wants to check whether the number of infections does not increase too quickly. Kuipers is hopeful that more will be possible for catering and culture next week because hospital figures continue to develop favourably.
The long term
Since taking office, Kuipers has said several times that the corona pandemic is entering "a new phase" and that the Netherlands really should learn to live better with the virus. It is not yet entirely clear how he envisages this. Kuipers wants to see which measures remain necessary after the current Omikron wave and wants "a more predictable and calmer" corona policy. He wants to discuss a long-term vision with all kinds of sectors in order to "return to as normal a situation as possible as quickly as possible".
In any case, Kuipers wants to invest in two things to better manage the following revival of the virus: timely new booster campaigns and a greater care capacity. The minister thinks a fourth injection is "not necessary now", but has already asked the Health Council to think about optimal timing. Kuipers will also look at where care capacity can be increased, but he also warned the House not to expect miracles. "More IC beds can help, but is not the panacea for not having to take measures."
How to proceed with the corona pass?
The discussion about 2G is the most sensitive political dossier that Kuipers will face in the short term. At the end of last year, the previous cabinet introduced a law that should make it possible to admit only vaccinated or cured people to events or in the catering industry. This week a critical study was commissioned by Kuipers' ministry that stated that a 2G policy with the many infections by the Omikron variant would now have a "very limited effect" on the reproduction number.
Many opposition parties wanted to know from supporters VVD and D66 whether they now write off 2G. They don't want that yet. D66 spokesperson Wieke Paulusma does not necessarily want to introduce 2G immediately, but want to be able to use it in subsequent waves.
Although Kuipers is not yet certain of a parliamentary majority, he also wants to start the debate about 2G with the House. "The research shows that the deployment can indeed have a dampening effect on the spread of the virus." He does not yet say whether and when Kuipers would like to deploy 2G.
RIVM models 'Too pessimistic'

RIVM's model calculations have too pessimistic results. That said Jaap van Dissel, director of the Center for Infectious Disease Control of the RIVM, in the House of Representatives on Thursday. According to Van Dissel, this is because too much is still unknown about the new Omikron variant.
In December, the model calculated that 4,000 corona patients would be in the ICU in January if the government did not intervene. That now turns out to be much too pessimistic, says Van Dissel. The Omikron variant is less pathogenic than was assumed at the time.
The latest model calculations probably also show too pessimistic results, says Van Dissel. Corona patients appear to be in hospital shorter when they have Omikron, compared to Delta, for example.
Newsletter NRC Today
Every morning an overview of our best pieces and all the important other news
A version of this article also appeared in NRC on the morning of January 21, 2022
---