In addition to our overview of films on TV, we regularly highlight the best film on TV for you, so that choosing a film is even easier. Tonight our TV movie tip is the Oscar-nominated science fiction film Prometheus (2012).
Veteran doctor Elizabeth Shaw and her partner Charlie Holloway and their crew embark on an ambitious scientific expedition into space. Aboard the revolutionary USCSS Prometheus spaceship, the team sets foot on the rocky terrain of the abandoned exomoon LV-223 in 2093 to investigate the existence of the superior alien species known as the Engineers.
Prometheus is directed by Ridley Scott, known for Alien (1979) and Gladiator (2000). The director is currently working with his son on Netflix film First Ascent.
Watch the trailer for Prometheus here:
Prometheus can be seen tonight at 20:30 on RTL7. The film can now also be seen on Disney+ and via Pathé Thuis.
Have you seen Prometheus yet? Then view the overview of all films on TV. On this page you will find all TV movie tips for this week.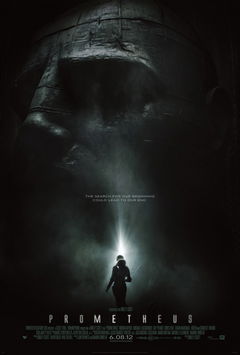 7.0 Watch Pathé Thuis (€2.99+) • Prometheus follows a team of explorers who embark on a journey across the universe, making a discovery that leads to the origin of humanity.
Beeld: Still 'Prometheus' via TMDb
.
---