The sixteenth-century Villa Aurora in Rome has the only ceiling painting that Caravaggio has ever made. There are also ceilings with frescoes by the Baroque painter Guercino. The property is where Julius Caesar's house once stood, and the statues in the front yard also feature a Michelangelo.
The fact that the villa, which had been in the possession of the noble Ludovisi family for centuries, is now for sale is the result of a long-standing inheritance dispute between the American widow of Prince Nicolò Boncompagni Ludovisi and his sons. Because they can't figure it out, the judge has ruled that the building should be auctioned.
But the Villa Aurora has been valued at 471 million euros. The mural by Caravaggio in particular drives up the price considerably. The opening bid was supposed to be 353 million euros at the auction on Tuesday, but that turned out to be much too high for potential interested parties.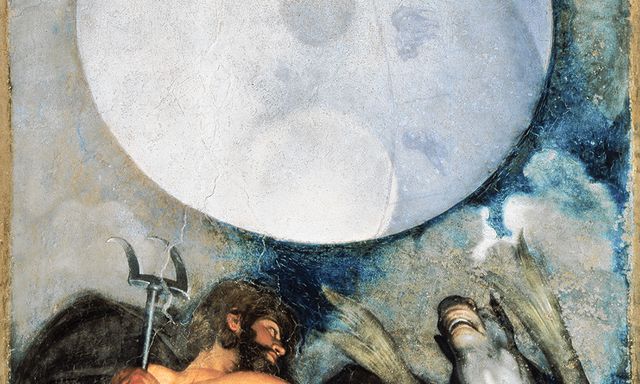 Also read: Help, Caravaggio is for sale
Petition
That is why a new auction will be organized on 7 April. The price drops by twenty percent. The fact that the villa is for sale stirs the mood in Italy. A petition is underway to request the Italian government to intervene and, if necessary, buy the building itself. "But the estimated value is one fifth of the total budget of the Italian Ministry of Culture," said Mattia Morandi, the ministry's communications director, by telephone. The government therefore prefers to wait for the result of the auction. "If a buyer is found, the Italian government has another 60 days to buy the building for the same price."
Some fear that the art treasures of the Villa Aurora will soon be permanently hidden from the public eye. But the reputed Italian art historian Claudio Strinati calls that a big exaggeration. The villa has already limited access and has always been privately owned. "But it's also a protected building," says Strinati. As a result, the new owner not only has to comply with strict rules, he or she may also be asked to open the building to the public at least periodically.
Newsletter NRC Cultuurgids
What should you see, hear or listen to this week? Our editors review and tip
---