The official trailer of the upcoming animated movie The Cuphead Show! (2022) is now on display. The family adventure series is based on the multi-award winning video game Cuphead and will be available on Netflix from next month.
The original Cuphead game is based on the old-fashioned drawing style of, for example, the Fleischer brothers. They made the cartoon series Betty Boop, among others. In the new Netflix series, the makers also stick to that style. Not everything from the show was hand drawn, but The Cuphead Show! contains a lot of authentic elements.
Watch the official trailer here:
In the series we follow the adventures of the small protagonists who all have a cup for their head. The story mainly revolves around the endearing, mischievous Cuphead and his slightly more cautious brother Mugman. The show is created by Chad and Jared Moldenhauer and the voice cast includes Tru Valentino, Frank Todaro, Luke Millington-Drake and Joe Hanna.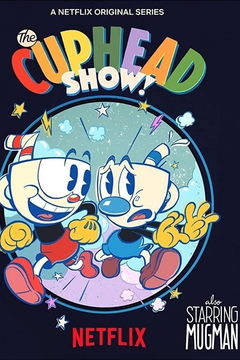 Follow the misadventures of the impulsive Cuphead and his cautious yet persuasive brother Mugman in this animated series based on the hit game.
All episodes of The Cuphead Show! are available on Netflix from February 18. Are you curious about what else will be released on Netflix soon? Here you will find our complete overview.
Beeld: Still 'The Cuphead Show!' via Netflix
Text: Netflix
.
---