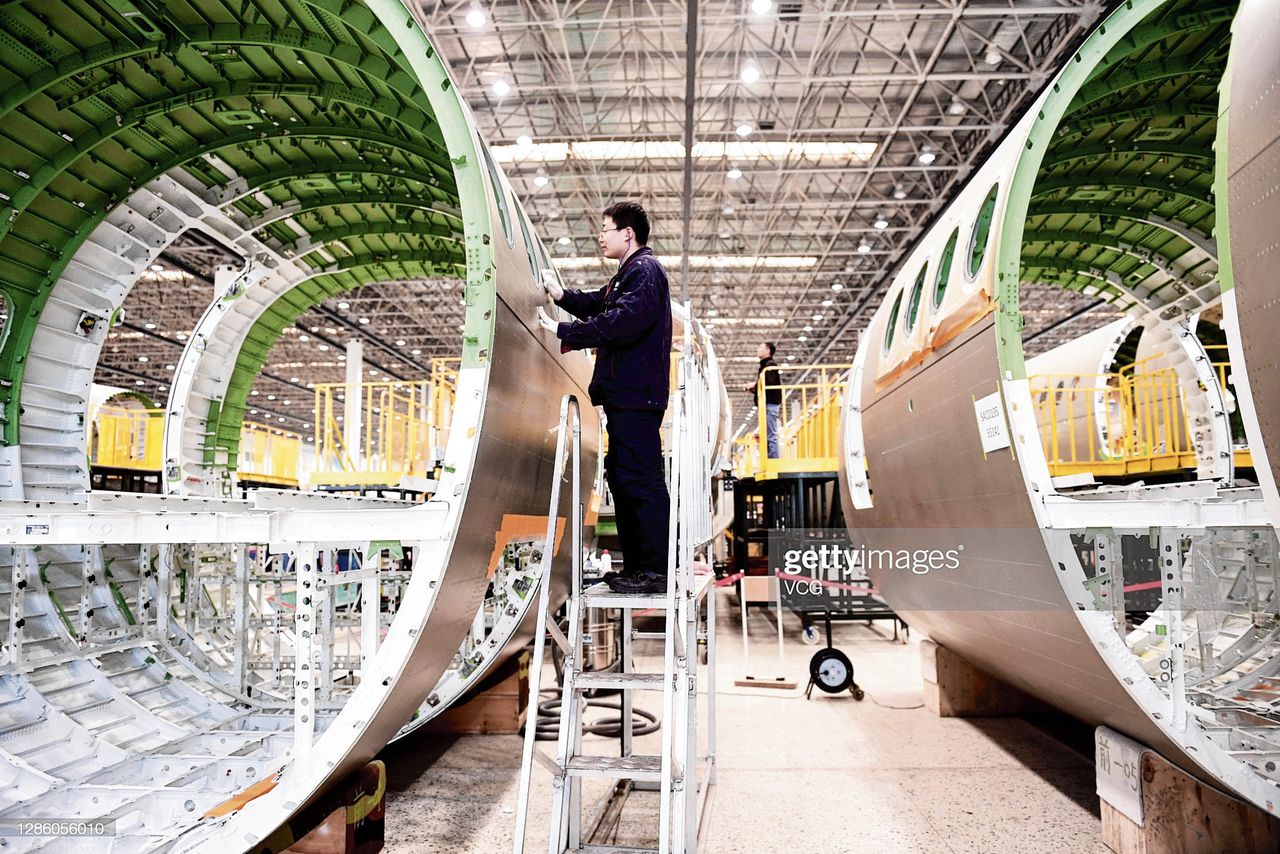 Both were hit hard by the corona crisis – but the recovery is by no means equal for aircraft giants Airbus and Boeing. In recent days it had already become known that Airbus had delivered many more aircraft in 2021 than Boeing. On Wednesday, Airbus once again made clear how confident it is after the biggest crisis in aviation ever: the Franco-German company announced that it would be recruiting more than 6,000 new employees in the coming six months. Airbus currently employs some 130,000 people.
About a third of the new workforce will be working on "decarbonisation, digital transformation and cyber technology," according to Airbus. With this, the company is looking for specializations that are traditionally not or less present in the aviation industry.
The news follows the announcement a week ago that Airbus delivered more than 611 aircraft in 2021, compared to 566 in 2020. Good numbers, analysts said, showing that Airbus is recovering after a bad 2020.
Particularly popular are the A320 and the slightly larger A321, 'mid-model' aircraft that were already doing well before the corona crisis. Many airlines rely on these types in their future plans. Although relatively small in size, it is possible to fly across the Atlantic – something some airlines, such as Aer Lingus, do. At the end of December, Air France-KLM ordered 100 new aircraft – a record for the company – from this series to replace Boeing aircraft.
Air France-KLM ordered 100 new aircraft from Airbus at the end of December
Some of Airbus's newly recruited staff will start building all these orders: Airbus is working on expanding production capacity for the A320 family, due to high demand.
Problems 737 Max 8
The contrast with that other giant, the American Boeing, is great. Boeing delivered just 311 aircraft in 2021. The Seattle company does not have a model that can compete with the A321 and is still struggling with the aftermath of all the problems with the 737 Max 8. That aircraft is still not allowed in China, for example. Production problems have also been occurring with the 787 Dreamliner for some time.
It is positive for Boeing, however, that orders for the Max 8 are now starting to rise again, now that the aircraft has been allowed back into the air in many countries. In 2021, 749 orders were placed for the aircraft type. Across the board, Boeing also has more orders than Airbus.
At the beginning of the corona crisis, both Airbus and Boeing reduced their production enormously. At Airbus, production fell by more than a third. According to financial news agency Bloomberg, the number of jobs at the company has decreased by 9,000 since 2019, partly as a result of the corona crisis.
---