Omikron is a political virus. After two years of pandemic, mutations in the coronavirus are occurring that cannot be separated from the mistakes of global pandemic policy. And the Netherlands is one of the countries that made and continues to make the biggest mistakes. By protecting vaccine patents instead of people, and by not ordering vaccines through the World Health Organization instituted Covax and distributing them evenly around the world. A partially vaccinated world population is an ideal breeding ground for new virus mutations. The Omikron variant is therefore yet another example in the pandemic policy of chickens coming home to roost. The irony is that all this is not only often predicted, but also factored into policy.
Willem Schinkel is professor of social theory at Erasmus University Rotterdam. He wrote Pandemocratie (Leesmagazijn) and is active at BIJ1.
It is important to break through the corona euphemisms and say it like it is: in the Netherlands, as in many other Western countries and unlike most Asian countries, death is a calculated part of the policy. Earlier I called it necropolitics. The Dutch fight against the corona virus is based on the maximum use of healthcare capacity, a capacity that has been made scarce by neoliberal cutbacks. Anyone who only really intervenes when the care capacity is almost exhausted takes the illness and death of thousands of people for granted.
That sounds confronting. But it's what happens when you let infections rise in a 'controlled' way until healthcare can no longer handle it. Each time, the cabinet and the House of Representatives have allowed the virus to circulate as part of a strategy of 'controlled spread'. Those, like show recent WOB documents again, was based on a scientifically unfounded idea of ​​'herd immunity' and thus calculated and actually produced thousands of deaths.
Politicians who conduct this necropolitics are willing to bet everything on the one-sided techno-fix of vaccination, but not to do anything about ventilation. They are also willing to agree to the link between civil rights and vaccination, so that rights become conditional on what the state injects into your body. They are willing to hoard vaccines from private companies for a booster shot for ourselves, but not to show international solidarity. What politicians are willing to do is surprising only as long as we still think the state cares about our health.
Normalized state of emergency
RIVM director Jaap van Dissel pleaded last month in Nieuwsuur for 'public health more' […] integrate with the economy". In doing so, he only made explicit what happens from the start: an exchange between health and economy. An infectiologist and one of the most important state advisers made it clear here that life is only worthy of protection insofar as it can be brought into line with the economy. At least, with what one considers it to be.
In addition to policies aimed at a state of emergency in healthcare, the economy and society are being adapted to this normalized state of emergency. Lectures in public buildings are partly being replaced by Google Classroom, Zoom and MS Teams; shopping is done online. And there is an 'Uberfication' of work: for many, their own home and their own technology are now the boss' 'means of production' – but of course largely at their own expense. And that includes those who are relatively well off because they can work from home, as opposed to healthcare workers and logistics workers in delivery and warehouses. More and more, the infrastructure of life is being arranged in such a way that pandemics will be logistically manageable, and not cause blockages in the economy, albeit at the sacrifice of thousands of lives.
This policy seems to be further perpetuated by the new cabinet with its pursuit of what it calls 'pandemic preparedness'. This is not even an attempt for the long term to prevent "future health crises", let alone developing a vision for this.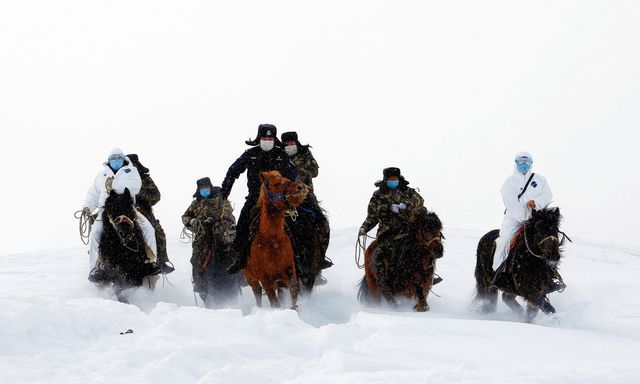 Also read: The only certainty: Covid-19 is not the last epidemic
A general strike
A start would be to recognize that SARS-CoV-2 is not separate from an economy in which make a profit from deforestation and animal industry viruses from ecological niches. Like critical virologists as Rob Wallace has been saying for years, are those deforestation and animal industry practices that put millions of lives at risk.
To finally face the causes of the pandemic, we will first have to fight the knowledge monopoly of OMT and RIVM. Not only because of the many mistakes (about mouth masks, ventilation and aerosols, a choice for controlled spread without any knowledge about the virus), but especially because OMT and RIVM systematically put a biomedical perspective above an ecological perspective. In the case of infectious diseases, RIVM is especially good at cleaning up the mess of the animal industry. That's what we know the term "culling" from, from a time when necropolitics was not yet unleashed on the entire human population. The Outbreak Management Team has never advocated the lifting of vaccine patents and global solidarity, when therein lie direct epidemiological effects, because such solidarity is the alpha and the omega of preventing virus mutations. Those who want knowledge in the service of life expect different advice.
Then we should refuse to allow work, such as care and delivery, to be used for the normalization of the state of emergency. And that other work, such as education, is being inserted into that quasi-permanent state of emergency by introducing private technology for isolated collaboration. A general strike here would be a struggle for life and against necropolitics. It would help if unions came out of hibernation. Why do they think it is fine until now that workers in care, education, childcare and in online warehouses are exposed to the virus to keep the economy going? Why do they think jobs are more important than lives?
Also read this opinion piece: The virus remains. Discuss the long-term strategy
It's buzzing with energy
Finally, we must combat deforestation and boycott the animal industry. Intensive agriculture that is plundering the planet will have to be replaced by agro-ecological alternatives. Therein lie the real leads for tackling the causes of a pandemic like the current one.
Is there hope for that? The cabinet of necropolitics continues, so we can expect nothing more from The Hague for the time being than more of the same. This policy has never been out to protect our lives. Let's just accept that and take it as a starting point. Because it is buzzing with energy to try out alternatives. We need social movements that come together in shaping an agenda for life. There are starting points for this in, among other things, the climate movement, anti-racism and housing protests. We need activist scientists to break the state's monopoly on knowledge. Unions that stand up for the lives and not just the jobs of workers. Consumers boycotting companies that fuel planetary looting. And farmers who are willing to give up their dependence on global logistics chains. Whatever we do, we must start with this realization: that the coronavirus has no magical origin, is not a natural fate that befell us, but is the product of the way capitalists want to treat the planet. We may want something else.
Newsletter NRC The Hague Mood
Follow the formation closely and become an initiate in The Hague yourself
A version of this article also appeared in NRC Handelsblad on January 17, 2022 A version of this article also appeared in NRC in the morning of January 17, 2022
---