US surgeons transplanted a genetically modified pig heart to a 57-year-old man on Friday. The man had a life-threatening heart condition and was ineligible for a human donor heart because his condition was too bad. It is the first time that a living patient has received a genetically modified organ from a pig.
The surgery took place at the University of Maryland Medical Center in Baltimore, reports The New York Times, which reported the news on Tuesday. The case has not yet been published in a scientific journal and has not yet been reviewed by fellow researchers.
It has been a long-held wish of scientists to make animal organs suitable and use them to solve shortages of human donor organs. On 1 December last year, 1,332 donor organs were needed in the Netherlands, 139 of which were hearts. Only 21 heart patients received a transplant in January through November.
Chance of rejection
Parts of animal organs have been transplanted for some time, such as pig heart valves, but until now a working organ was not possible because of the high risk of rejection. Pigs are suitable donor animals because they are about the same size as humans and resemble humans anatomically and physiologically. Another advantage of pigs is that they have a short gestation period of 115 days and give birth to many young at once. Once the technique is developed, researchers can quickly have organs available.
"This is quite revolutionary," says transplant surgeon Cyril Moers of the UMC Groningen. He notes that an animal heart is easier to transplant than, for example, a kidney. Moers: "The heart is a muscle that has to squeeze, that's all. A kidney also has to perform all kinds of biological functions, such as making hormones, and therefore can fail in more ways." Still, this is a special step, says Moers. "It is the first time that a living patient has been given a genetically modified animal organ. If the organ doesn't work, he will die."
The New York Times reports that the patient is still attached to a heart-lung machine; a device that temporarily takes over the function of the heart and lungs. The doctors involved report to the American newspaper that the new heart is functioning and is already doing a large part of the work. The patient might be able to get off the machine on Tuesday. "That is of course exciting," says Moers. "As long as someone is attached to the heart-lung machine, you don't know whether the heart can perform its function independently."
The pig heart that the 57-year-old man received came from the biotechnology company Revivicor, which developed a heart with ten genetic modifications. Four pig genes were switched off, partly to prevent acute rejection, but also to prevent the heart from growing further once inside the body. In addition, the researchers added six human genes to the pig genome. By making the pig organ more humane, as it were, the chance of rejection also decreases.
a lot of fuss
Rejection is the number one concern for transplantation. In 1984, a little girl known as Baby Fae had a baboon heart that was not genetically modified. She died just 20 days after her immune system rejected the heart. The move caused a stir, after which the research focused on pigs and researchers explored the possibilities of genetically engineering the organs to prevent rejection.
Twenty years ago, members of the International Society for Heart and Lung Transplantation agreed that if in ten consecutive experiments on baboons, six of them survive more than three months with a transplanted pig heart, they can make the move to humans. So far, no one has shown that they can keep so many pig-hearted baboons alive for so long.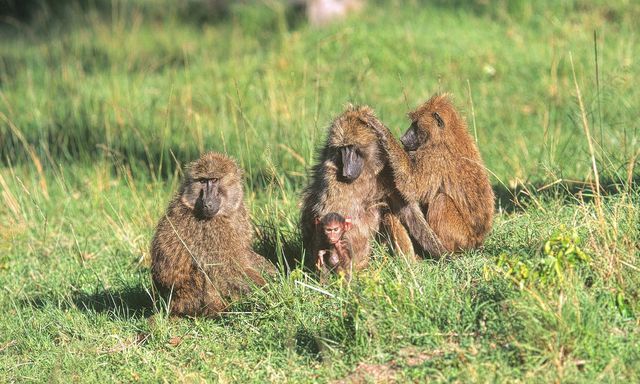 Also read: Baboons stay alive for more than half a year with a pig's heart
"It is always better to figure things out, but you also have to be careful that you are not suddenly fifty years further along," says Moers. "In addition, we don't know how far along these types of companies are, as they don't always bring their research into the public domain. They also take a huge gamble. If it fails, they are ten years back in time."
---