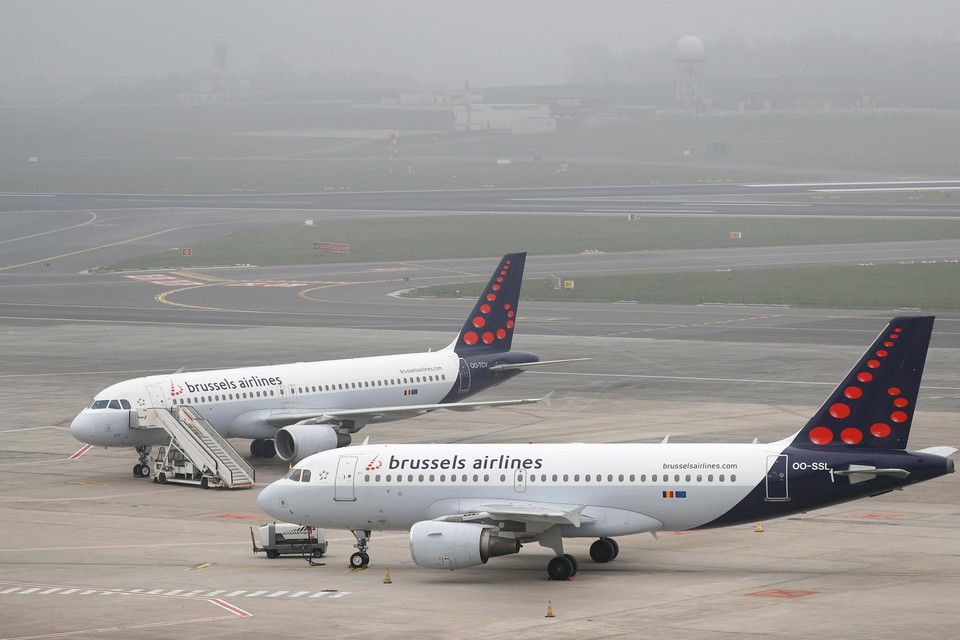 Airline Brussels Airlines will not arrive with the current fleet during the coming summer season. "There will be more than 39 aircraft from the summer," CEO Peter Gerber said in an interview with the German trade magazine Aerotelegraph.
jvhBron: BELGIAN
Today at 18:07
In 2020, Brussels Airlines continued to scale down its activities. The workforce was reduced by a quarter and the fleet was reduced by 30 percent. The airline currently has 30 medium-haul and eight long-haul aircraft.
But "we've seen that 38 planes is a bit low," Gerber said. That is why the decision was made earlier to include an extra long-haul aircraft in the fleet for the summer of 2022. "We are also looking at whether we can fly more continentally and the signals actually point to more than to fly less," says Gerber. "I can already say that in the summer there will be more than 39 planes."
"We are indeed expecting a very busy summer, especially the summer holidays. All predictions point in that direction," said spokeswoman Maaike Andries. "We used all the devices we have now last year. So if we want to meet the expected higher demand, capacity needs to be increased." It is not yet clear how that will happen, according to the spokeswoman. "We are looking at all options."
New planes
Next year, in 2023, Brussels Airlines expects new aircraft. Three brand new Airbus A320neos would then enter the fleet to replace older A319 aircraft, it was previously announced. It will be the first time that the airline will receive brand new aircraft directly from the aircraft manufacturer.
The CEO of Brussels Airlines says in the interview that break even is being aimed for this year. That is an objective of the Reboot+ restructuring plan that will not be changed. In the longer term, according to that plan, Brussels Airlines aims for a profit margin of 8 percent.
.
---