Direct
The prestige that Thomas Tuchel acquired in the Chelsea offices when he lifted the last Champions League took a month to fade. It happened the day that the German coach met with Marina Granovskaia, the club's executive director, to announce that he had had what English team sources defined as "a vision." To the perplexity of Granovskaia, the members of the technical secretariat and the owner himself, Roman Abramovich, what Tuchel tried to reveal to them was something that everyone already knew very well: Romelu Lukaku.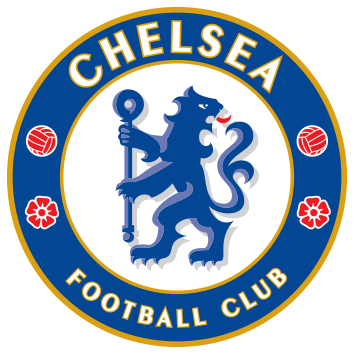 2
Edouard Mendy, Trevoh Chalobah (Jorginho, min. 69), Thiago Silva, Rüdiger, Kovacic, Kante, Azpilicueta, Marcos Alonso, Kai Havertz (Callum Hudson Odoi, min. 78), Mason Mount y Christian Pulisic
2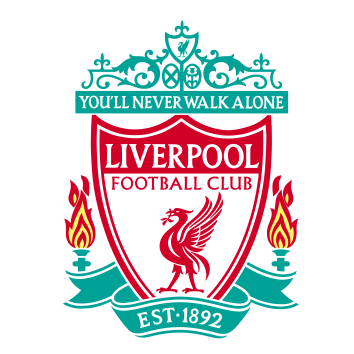 Caoimhin Kelleher, Konstantinos Tsimikas, Trent Alexander-Arnold, Ibrahima Konate, Virgil Van Dijk, Henderson, Milner (Naby Keita, min. 68), Fabinho, Salah, Diogo Jota (Oxlade-Chamberlain, min. 68) and Mane (Curtis Jones , min. 89)
Goles 0-1 min. 8: Man. 0-2 min. 25: Salah. 1-2 min. 41: Kovacic. 2-2 min. 45: Christian Pulisic.
Árbitro Anthony Taylor
Yellow cards Mane (min. 0), Christian Pulisic (min. 16) and Ibrahima Konate (min. 82)
The suggestion caused a storm within the club, at the time that Abramovich and his technical advisers had drawn up a list of forwards to undertake a signing called to revolutionize the market. They had, they said, with more than 200 million euros to hire Mbappé, Haaland or Harry Kane. The triad seemed unquestionable but Tuchel objected. First, he begged them to eliminate Mbappé, of whom he contributed a disastrous report, based on his experience as the Frenchman's coach at PSG. Then – once Granovskaia had started contacts with Dortmund – he told them that Haaland was not the nine I needed but Lukaku. The German defended his claim with a eulogy from the Inter striker, whom he defined as the scorer with the most potential in Europe. The piece that Chelsea machinery needed to storm the Premier.
"Tuchel told us about Lukaku as if he did not know that Lukaku was in Chelsea's pay for six years," lamented a senior official in the London club's technical secretariat. Granovskaia's response to the coach, at first, was irate. "We know who Lukaku is," he snapped, before reminding Tuchel that Chelsea was the club that caught Lukaku from Anderletch at 18, before seeing him fail in two different periods, with Di Matteo and then with Mourinho in the dock. His transfer to Everton was the sentence.
Granovskaia reminded Tuchel that when United signed Lukaku in 2018 for 85 million euros, Chelsea were able to exercise a 60 million buyback clause. He did not do so because his analysts had identified the man with the brand of footballers who are not to be trusted in the elite: for being complacent, for fanciful, for lack of ambition. Conditions that made him irreparable without the possibility of remedy, as he demonstrated at United.
Tuchel, according to witnesses, was unfazed. During July and August 2021 he insisted on his absolute priority. The claim, studded with bad moods and sentimental effusions, ended up intimidating the Chelsea leaders, who did not dare to contradict the person responsible for having won the last Champions League. On August 12, Chelsea signed Lukaku to Inter for 110 million euros. Bad as the references were, Tuchel's enthusiasm did not make Granovskaia suspect that he had just entered a conflict between the star and his sponsor.
The City escapes
Last Friday, during an interview on Sky Sports, Lukaku stated that he was unhappy at Chelsea because Tuchel was not giving him all the minutes he wanted – he has played 13 out of 20 possible Premier matches this season, and has scored five goals to despite an injury and a Covid-19 infection. "I have Inter in my heart and I hope to play there again," he finished, by way of farewell.
Completely unauthorized, Tuchel was left with no choice but to announce a punishment. "Romelu has made a noise that we don't need now," he said at the press conference that preceded one of the team's biggest games yet to play: against Liverpool at Stamford Bridge.
Chelsea burned what could be their last cartridge in the league race and Tuchel decided not to summon Lukaku. The final 2-2 ended up condemning Chelsea, which has 43 points, to the same extent as Liverpool, which has 42. Manchester City has escaped with 53 points.
You can follow EL PAÍS DEPORTES in Facebook Y Twitter, or sign up here to receive our weekly newsletter.
---