German captain and activist Carola Rackete committed no crime, but acted "in accordance with national and international maritime law" when she rescued people at sea and guided boat refugees into the Sicilian port of Lampedusa. That is why the Agrigento court, also in Sicily, has decided to suspend the judicial investigation into the German captain of the lifeboat Sea Watch 3.
The facts happened more than two years ago. On June 26, 2019, after fifteen days at sea, the German activist left international waters with her boat – which sailed under the Dutch flag – to sail in the direction of Lampedusa. At the time, the far-right Matteo Salvini was the interior minister, who refused permission for the migrant boat to dock in the port of Lampedusa. Rackete did not resign and sailed into the harbor three days later. She hit an Italian patrol boat. Shortly afterwards, the German captain was arrested.
Torture
Rackete would be charged with resisting an Italian public official – a charge that already expired in April – and of encouraging illegal immigration for landing 53 migrants in Italy. But Micaela Raimondo, the judge of the preliminary investigation – who has to decide in Italy whether it will go to trial – has also dropped that second charge.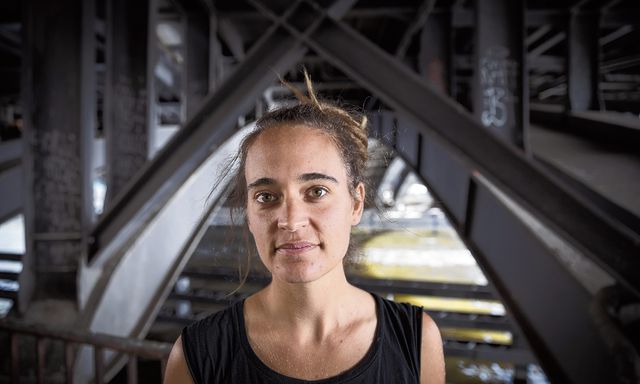 Also read this interview with Carola Rackete: 'The climate crisis could completely disrupt our lives'
The migrants had fled Libya, and the port of Tripoli could not be considered safe, according to the court. By bringing the ship into the port of Lampedusa, the German captain has fulfilled her duty, the judge said. He also quoted a report by the United Nations High Commissioner for Refugees as saying that "thousands of asylum seekers, refugees and migrants in Libya are victims of arbitrary detention and torture".
Politically tricky issue
In addition to being a legal matter, this was also a politically thorny issue. Matteo Salvini, as interior minister, would ban several boats from entering Italian ports or delay their arrival. Not only Carola Rackete, but also himself would suffer legal consequences: in the Sicilian capital Palermo there is a lawsuit against Salvini. The former minister is on trial there because in August 2019 he banned the lifeboat of the Spanish NGO Open Arms from mooring in an Italian port.
---