The biggest cliffhanger from the Hawkeye finale seems to be a direct reference to a Marvel comic storyline. It even hints at the future of some of the characters in the MCU.
Warning! Below the trailer are spoilers for Hawkeye Episode 6 and speculation surrounding the Echo series. Read on at your own risk!
Hawkeye's finale suggests Vincent D'Onofrio's return as Kingpin is short-lived. Maya Lopez (Alaqua Cox) seems to shoot the mafia boss in the face from close range. This happens without us actually seeing it, leading a lot of fans to think that something different happened than we actually see. Fans expect Wilson Fisk to star in the Echo series with Cox.
The idea of ​​this scene comes straight from the comics where something similar happened. In Daredevil #15 (written by David Mack and drawn by David Ross in 1998), Maya comes face to face with Fisk. Here too she realizes that Fisk has to do with the murder of her father. Just like on the show, she points a gun at Fist at close range and readers "hear" a shot go off: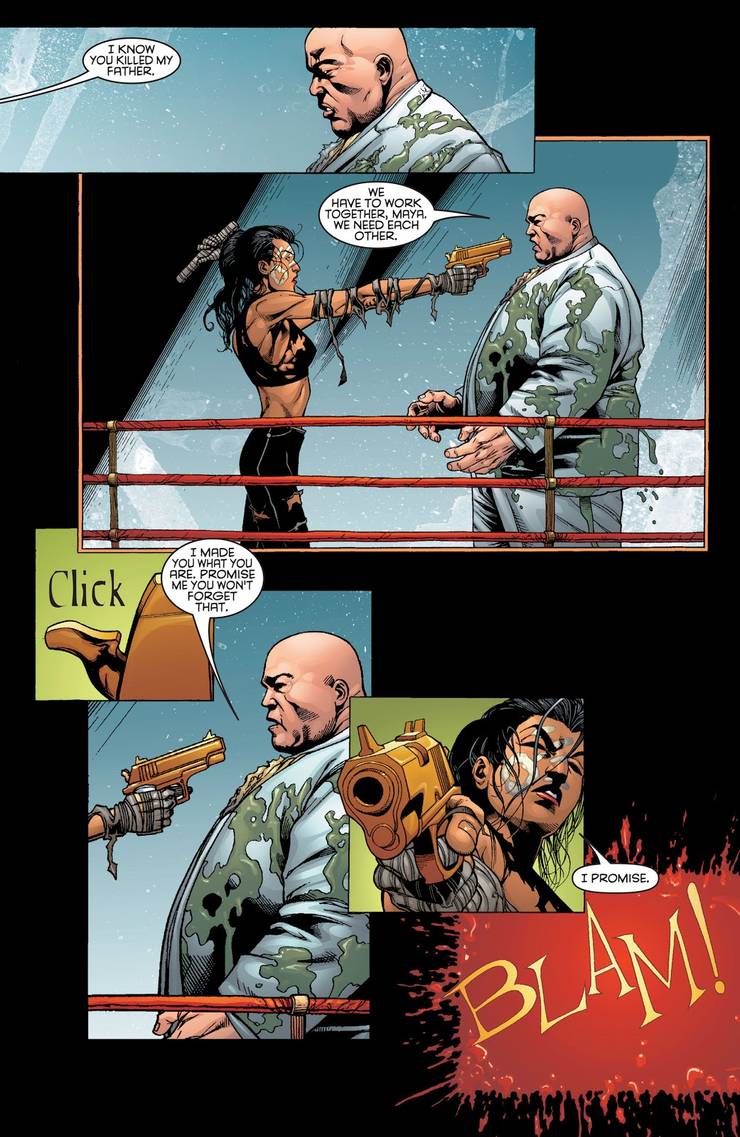 Echo and Kingpin in Daredevil #15 (1998). (Image credit: Marvel)
In the same comic, it is revealed that Kingpin survived this shot. Echo causes him to go blind. In the comics, this nearly topples his built-up empire and nearly kills him – eventually he regains his sight (as logically happens in comics).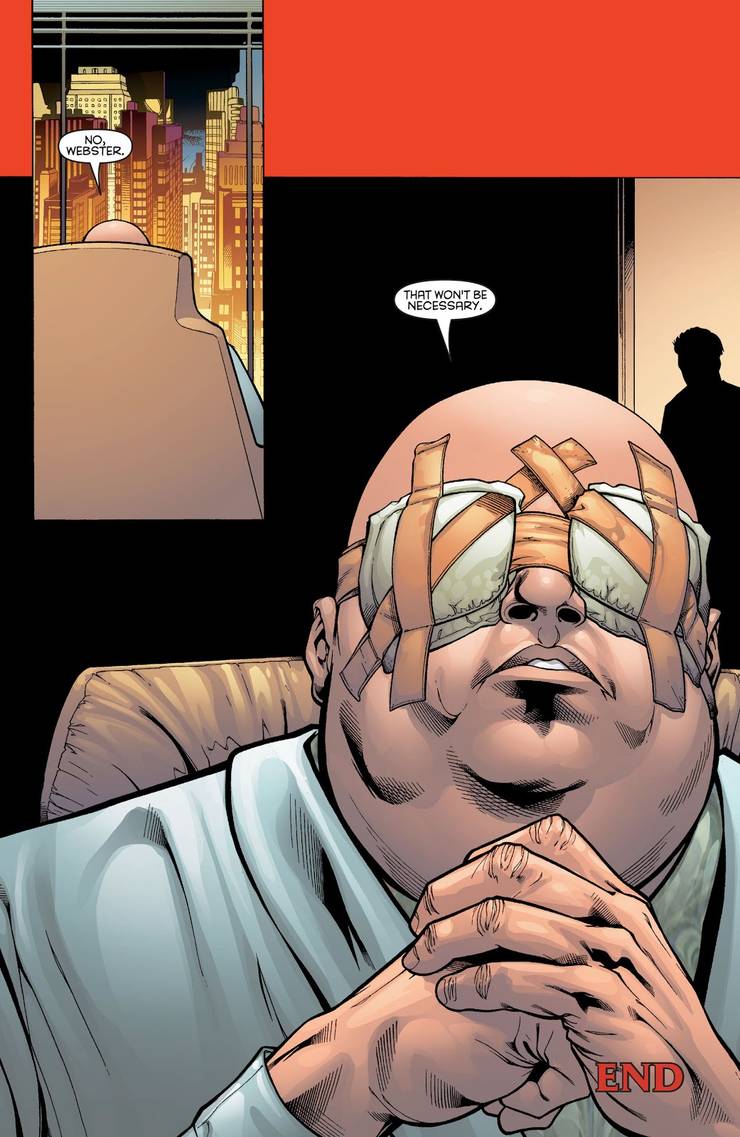 A blind Fisk in Daredevil #15 (1998). (Image credit: Marvel)
The show doesn't show what happens to Fisk after the shot, but it feels odd to have Fisk appear in the MCU in one episode only to be kicked off again afterwards. Especially since we know Charlie Cox will return as Daredevil. There's a good chance that the writers will go for a similar solution in the MCU as they did with the comics, but that hasn't been confirmed at this time.
---