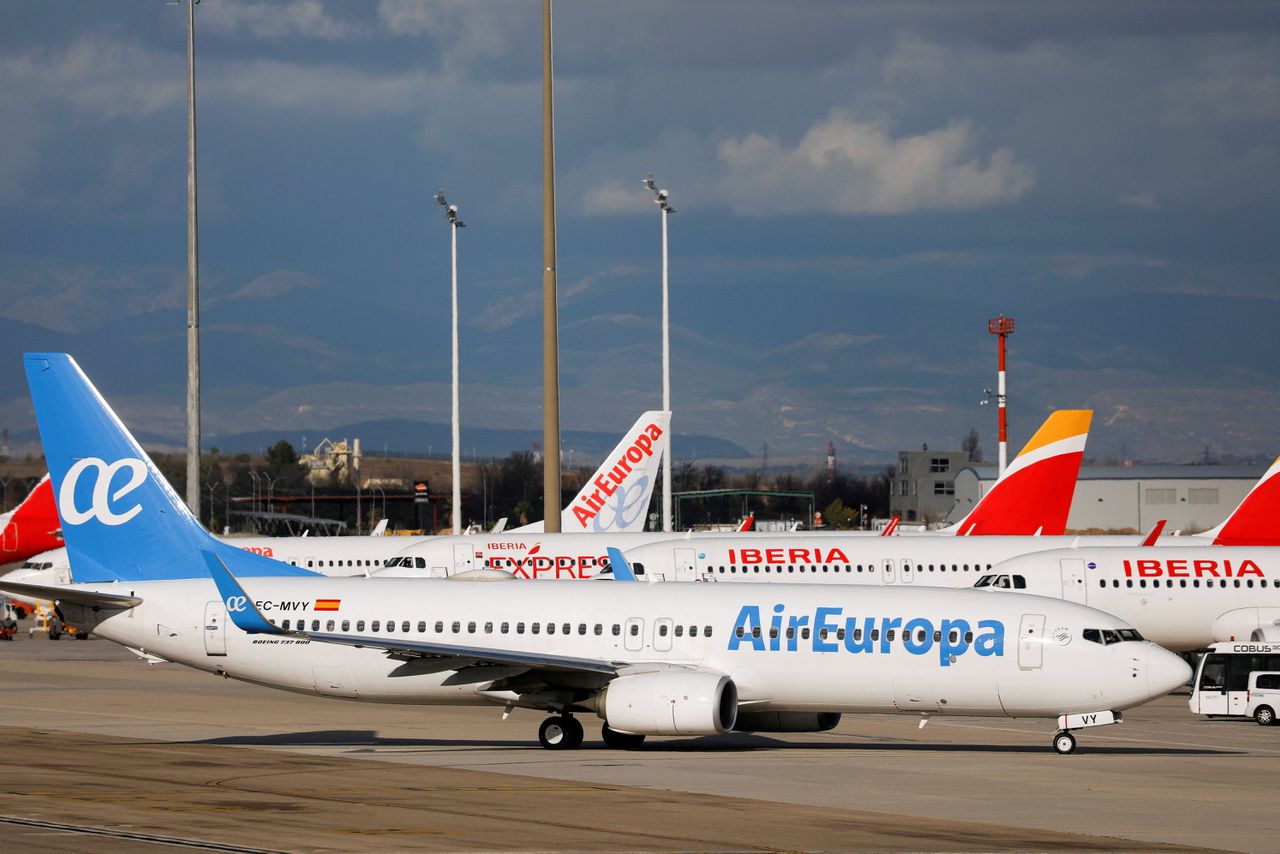 A major takeover in European aviation is most likely not going to happen. International Airlines Group (IAG), owner of British Airways and the Spanish airlines Iberia and Vueling, is expected to abandon the purchase of Air Europa. That is the third company in Spain.
IAG and the Spanish tourism company Globalia, the current owner of Air Europa, announced Wednesday morning that discussions on terminating the purchase agreement are 'at an advanced stage'.
The British-Spanish aviation group IAG closed at the end of 2019, before the corona crisis, an agreement with Globalia. The group would pay 1 billion euros. The deal was to be the culmination of an aggressive expansion by IAG that ultimately gave Madrid a strong position in European aviation. Air Europa flies 36 aircraft to 44 destinations, between Northern and Western Europe and Spain and between Spain and Latin America.
Billions loss
The pandemic then brought global aviation to a standstill and IAG lost billions. In early 2021, both parties agreed that the acquisition amount would be halved. IAG would pay 500 million euros and only had to transfer that money in six years.
The European Commission had meanwhile opened an investigation into competition in Spanish aviation. The conclusion was that one group with the three largest airlines in the country would give Spanish air travelers too little choice. Other airlines could offer too little resistance to the powerful IAG. Irish budget airline Ryanair, the largest airline in Europe, is only number four in Spain.
In June of this year, the European Commission stated that the concessions that IAG proposed to reduce its dominant position would have too little effect. There would still be too little competition on seventy routes. IAG wanted to give up some take-off and landing rights (slots).
It now looks like IAG will pick eggs for its money. The group does not want to give up any more slots. Whoever gives up rights loses his position at important, crowded airports for a very long period of time. Moreover, the corona crisis in aviation is far from over. Now that the prospects are deteriorating due to the rise of the Omikron variant, the Anglo-Spanish group will soon no longer be stuck with a takeover of half a billion euros.
For example, the predicted wave of mergers and acquisitions in European aviation has not yet materialized. The consolidation that was already expected before the corona crisis is not yet on the agenda, except for the takeovers or the disappearance of a few smaller companies. This is mainly due to the financial support that European countries have provided to their national airlines over the past two years. Spain supported Air Europa with approximately 600 million euros.
---