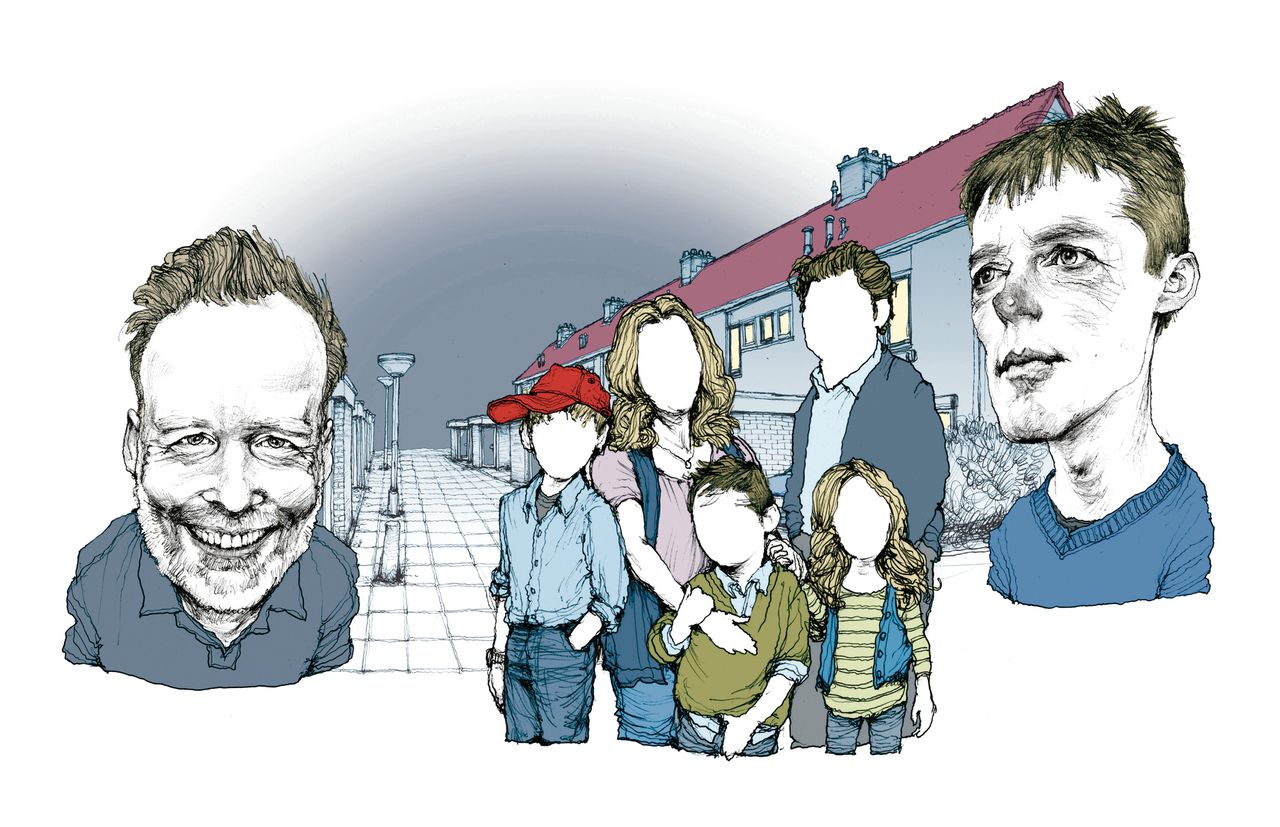 Writers too must go on, driven by ambition and otherwise by the clattering scourge of student debt, mortgage and the demands of posterity, but in many cases they are incessantly drawn into the whirlpool of the past. If we limit ourselves to the last century of Dutch literary history, for example, they went back to a childhood sweetheart (Vestdijks Ina Damman), back to a Reformed hometown (the Oegstgeest van Wolkers) or back, in more recent cases, to a place where it used to be a mess. , such as Joris van Casteren's Lelystad or Peter Middendorp's Drentse Blokker store in Trusted.
A large duffel bag of memories hangs over their shoulders, ready to be emptied and organized. There are also those who do not even realize that they are carrying such a bag with them. Owen Donkers (1977), author of a handful of good, but for the time being somewhat overlooked, timid novels, demonstrates this in the new Wat je sow.
Because he would like to see a certain performance, he travels one evening to a theater in Nieuwegein, the place where he spent part of his childhood. Peering out the windows of the theater, he ponders where that old high school of his has gone, until he begins to realize that he is in a sense in that school: they tore down the school and built a theater over it.
It is as if a madeleine is dipped in tea, because then the floodgates in Donkers' mind open and he serves hundreds of pages of stories about the years he spent in and around Nieuwegein. Private stories, but also about the trends and other time-related phenomena of the eighties and nineties: MC Hammer; the Wehkamp and Neckermann guides; the unstoppable rise of the American cap.
flash light
What Nieuwegein is for Donkers, Alphen aan den Rijn is for poet and writer Erik Jan Harmens (1970). In Rigolettohof, a new part of his so-called True Size series, he also returns to the place where he grew up. Harmens has not been an official Alphenaar since he was nineteen, but he never got tired of it. It is a special image: Harmens who in the here and now at night travels tens of kilometers to Alphen and parks his car there in front of the house in the Rigolettohof, his street from the past. With a head full of vague questions.
School is the enemy, Harmens concludes early on, with all that sitting and waiting
The garden gate still has the paint that his brother put on it decades ago. It is not nostalgia that drives Harmens, because it was not very pleasant there. Father and mother argued a lot, after which father at a bad moment went to get the well-known packet of shag and never came back, leaving three children behind. He did not pay alimony, so the rather nervous mother had to do everything possible to support the broken family. Now that both father and mother have passed away, Harmens thinks the time is right for an inventory of the earlier years.
You don't have to be a psychologist, let alone a great one, to conclude that Harmens is a traumatized person. His ambition seems to be to practice a kind of shocking hyper-realism with the Full Size books. He repeatedly returns to unpleasant events, lards his story with anecdotes and stories about (suicide) murderers (especially about Tristan van der Vlis, the man who committed a massacre in the Alphen shopping center De Ridderhof ten years ago) and he offers little perspective. , humor or hope – really, only the intense bond with his brother and sister feels 'warm'. When Harmens expresses his admiration for Diane Arbus, the photographer who also worked with flash during the day, the penny dropped: here a writer wants to shed as much light as possible on what was not right. Alphen in flash light, nothing remains hidden in the shadow.
Model family
Donkers is also blunt, but easier to digest. In What you sow, he writes in his signature way, listing bags full of data and telling it with so little frills that he almost seems to snap at you. He has no desire to beat around the bush. "Should I ever apply again, venture into the job market, I would estimate my chances of success to be somewhere between that of a sixty-three year old and someone named Mohammed." Donkers has also prepared special advice for some fellow writers. 'I don't believe writers who claim they never read, and have barely read, and I ignore their books. Who would get his bread from a baker who eats cornflakes himself?'
His novel, too, is to some extent about a broken family ("Every week when I watched The Cosby Show, I noticed that we looked a little less like the model Huxtable family"), but more about the disruption of a smart child who slowly but surely descending on the rungs of the national education system. School is the enemy, he realizes early on, with all that sitting and waiting, so it's just a relief to be expelled from gymnasium. 'Nobody cared about the Peloponnesian War in this building, probably nobody had ever heard of it. It was a relief, a normal building, a normal school, no more Socrates bull shit all day.' A quote that is characteristic of Wat je sow, because the tenor of the novel can be summarized as a Weg nach unten, as a yearning for a low(er) place on the social ladder, where you can finally be left alone. The temptations of a simple, even marginal existence are many times greater than those of a future as a doctor or chartered accountant. At McDonald's, where Donkers lowers fries, pardon 'fries', into the sizzling fat to earn money, they at least act somewhat normal. It's an underachiever's apology.
Discovery
Both authors also discuss the discovery of literature. Harmens started writing (very bad) poetry in his room, then proclaimed himself a poet, was photographed as such for a local newspaper on the stairs of De Ridderhof in 1988 and therefore suddenly 'was'. Donkers turned out to be able to write fascinating stories. A teacher expressed his admiration for the history of that girl who drowned in the Lek. 'And I cycled home […] and thought okay, then that must be my trick, my gift. I would rather have become a singer, or a professional baseball player, but it's better than nothing.' Perhaps, because you are very much in favor of these grinding brains; writing about the suitable way to permanently strip off that itchy old skin, whether it is called Alphen aan den Rijn or Nieuwegein. It might just be over.
Owen Donkers: What you sow. Alphabet, 251 pages. €19.99
●●●●●
Erik Jan Harmens: Rigolettohof. Lebowski, 256 pages. €22.99
●●●●●
A version of this article also appeared in NRC Handelsblad on 3 December 2021 A version of this article also appeared in NRC in the morning of 3 December 2021
---