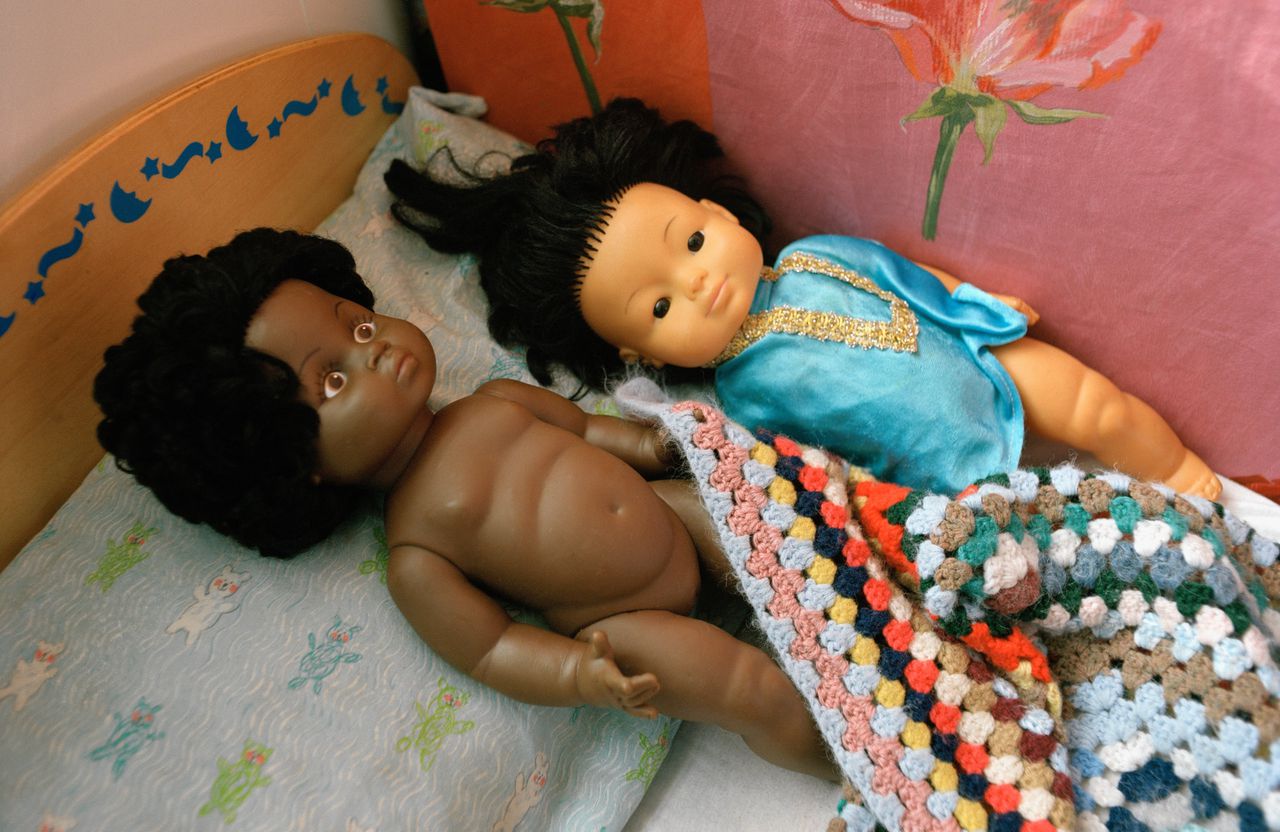 In the poem 'Chinatown on Sunday', a father says that his child should start acting normally: 'you can't keep going with this madness'. The depressed child, with whom the perspective lies, cannot be said just like that, but the father is convinced of his own right: 'he says you believe too much what the white people say'. The child gets out of the car and says: 'only the white people believe me / when I tell them about you'.
In Chinatown, her fourth collection, translated by Alfred Schaffer, the South African poet Ronelda S. Kamfer (1981) once again focuses on disturbed family relationships. She needs little to make the cracks and gaps in experience visible, because the characters in her poems take care of that themselves.
In the poem 'dead link', after the death of her mother, the poet is left stuck with her father, who is called 'second-in-command'. He, 'just a / lost boy without Peter Pan', is only concerned with his pride and walks about, as it is called in another poem, 'with the self-confidence / of a man who has lost almost everything / but the alarm bell with one hand / has reset'. The dead woman, on the other hand, had to adjust her demands. You can imagine this if you read the moving Mammie (2017), Kamfer's previous collection of poems. Her mother died 'afraid / with a broken heart' and the poet picked up the shards to bury them under her skin.
In the end, the mother in the poem from Chinatown had to settle for 'a hyperlink to a page / that no longer exists', with the result that the poet is left with the error message. In the African original, which is always printed on the left page, it sounds like this: 'my ma het settled vir / a hyperlink of a page / what no longer exist nie / en now sit ek with that error code'.
Chinatown is a colorful collection of error codes. These people's lives are full of it and that's because of their socialization. Everyone is shaped in their own way by family and relationships and society, media and culture in general also exert their influence. Camphor's characters are or, better yet, are incessantly marked by life.
That can be in very small things. Take, for example, the situation depicted in the poem 'Powerade': when the father, the central figure in Chinatown, picks up the poet's mother at the station and the train is late, he folds his chair back and takes a nap. , while the poet worries about where she is.
funny papa
Equally telling is the confrontation between father and child in 'joke jaspapa'. Obsessed with gangster films, he threatens to beat up his child after a slightly too witty remark ('looks like Dad kinda likes / those white bullies'). His manhood is affected. The following dialogue arises:
then he asked if i thought he was gay then i said no i mean the patriarchy then he said o
Camphor cuts off the poem here, creating a comic effect, while I'd love to know how the conversation went on. Do both characters fall out of their roles and do father and child become closer? Vain hope, as the poet makes it clear again and again that it is more often than not possible to break free from your programming: 'remember where you come from / remember that every day / so that no one ever has to remind you of it'.
Note: this does not apply to white people. Very different rules apply to them. The poet's "white progressive friends" say the n-word. And in the biting poem 'Red Virgin', 'hardcore white girls' have to pay: they 'sooner or later wear the suits of their father or grandfather / it starts with the first pixie cut / and the radicalization of their / eating habits / the Hannah Arendt / Plath romance / the cute babies of mixed descent'. They can do what we want.
The cutting humor and gripping images – just like the shiny junk in China-town 'that hurts your eyes' – make the tragedy of Camphor's scenes even more poignant and serious than they already are.
Predominant is the bitter aftertaste of the socialization process, which operates along lines of gender and ethnicity. You may be able to take a break from your clumsy father, but not from the greater forces that direct both your own and your father's life.
Everywhere you see the rubble of apartheid, everywhere the ruins of oppression and exploitation. As Camphor put it in her debut Now the Sleeping Dogs: the past is still looking for me in the rain. Or: 'today is a different kind of yesterday […] / maybe tomorrow will be better / if I survive the danger / today / but only'.
Stolen burial ground
In this light I can better place the monotony of these poems. Yes, it's much of the same, especially in view of Camphor's earlier collections, and some of the poems follow a predictable pattern, but what do you want if it's always the same song?
Is there still hope for change? Camphor isn't naive by any means, but I still seem to sense some hope as Chinatown nears its end. Try to escape the ghetto, she writes in the long poem 'try it once':
try being born and your mom and dad can't even write your name try growing up in a one-room house with asbestos roofing sheets
[…]
try having dark skin and frizzy hair in a world that thinks the opposite is beautiful
In the closing stanza, it's time for action, because when you realize you've escaped and survived, you have to seize that moment, draw a line under it and smash it into the first white face you see.
But are you finally there? If only it were that simple. Camphor: 'your survival is yet another supremacist / invention you didn't survive a fuck / you exist in the real world / the one where all leaders die / the one where everyone walks barefoot / on stolen graves'.
The hope is in these poems. Camphor's characters are constantly forced back to this stolen land by both South African reality and history and cannot escape their material circumstances and each other, but she makes a reaching gesture and writes for them.
For the women in the kitchen and the 'black and brown boys / in a class full of white children' these are poems, Camphor writes in the poem 'my poems are not confessions': 'I trade my mother's ashes for gunpowder / for the next generation / that it may be armed / you don't shoot us again in the back / while we run in fear'.
Ronelda S. Camphor: Chinatown. Vert. Alfred Schaffer. Podium, 112 p. € 22.99
●●●●●
A version of this article also appeared in NRC Handelsblad on 3 December 2021 A version of this article also appeared in NRC in the morning of 3 December 2021
---