Netflix comes with a little surprise. When it was announced which films would be released on the streaming service in December, nothing was said about the French film Mystère (2020) and yet the film can be seen worldwide on Netflix from Christmas Eve.
Mystère is about 8-year-old Vicky who recently lost her mother. She will live with her father, with whom she will have to rebuild a bond. Fortunately, she finds comfort in a puppy she found on a nearby abandoned farm. However, as the puppy grows, it turns out that this is not a dog. Vicky bonded with a real wolf!
Mystère is directed by Denis Imbert who is currently working on a new film titled Les Chemins de Pierre. In France, Mystère will be shown briefly in cinemas from December 15.
Are you curious whether Mystère is a film for you to look forward to? Then watch the trailer:
For a list of the complete Christmas film offer, click here.
Mystère can be seen on Netflix from December 24.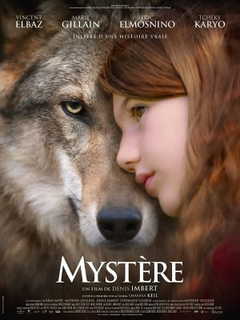 Stéphane decides to move to the beautiful Cantal Mountains to reconnect with his 8-year-old daughter Victoria, who has been deaf-mute since her mother's death.
Image: Still 'Mystère' via TMDb
.
---