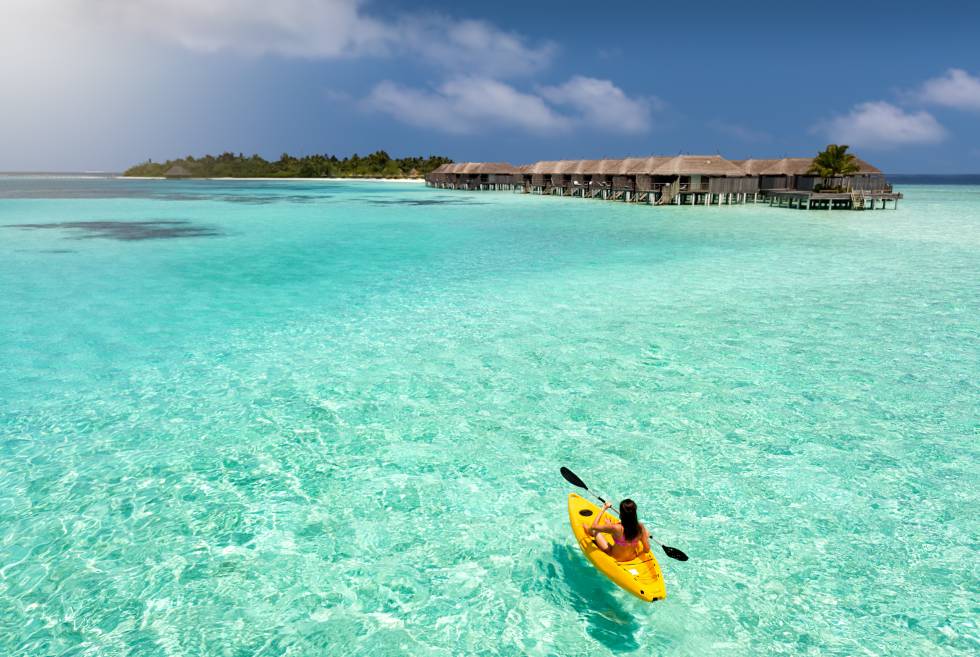 The beaches of the Maldives are among the best in the world, scattered throughout each of its 22 natural atolls in which 1,200 islands are integrated, of which only 200 are populated. The suggestive marriage between the intense white of the sand and the luminous turquoise blue of the Indian Ocean make up the photo of the perfect paradise and the main attraction of travel catalogs. Every year, at least until before the pandemic, more than a million people make a pilgrimage to this remote and tiny lost archipelago to verify that Eden does indeed exist. And it is real.
Keep reading
Is my 'resort' really luxurious?
This list should help the traveler to know if they are staying (or not) in one of the most elegant Maldivian resorts.
Upon arrival you will not be offered a fruit cocktail but a ginger tea with ice, a homemade ice cream or a melon juice freshly prepared in delicate china cups. The staff (including the manager) will receive the traveler in line at the pier, who must shake hands with everyone and feel like a courtier. The traveler will be assigned a butler (or manager of the client's entertainment), who will take care of him throughout his stay. It will have its own small pool to avoid having to mix with the rest in the main pool. There will be more towels in the room than can be used, and so many branded bath products that many will never be opened. Employees who have never seen each other will magically appear when least expected and address the customer with their first name. Every time the room is left a court of employees will invade it to clean it, but the traveler will never see them. At the moment of farewell on the jetty, the staff will not stop waving goodbye until the boat or seaplane disappears from their sight.
---