The House of Commons of the French Parliament on Wednesday evening a bill passed that criminalizes bullying in and around educational institutions. Under the proposal, bullies at schools and universities will face a maximum of three years in prison and a fine of up to 45,000 euros. If bullying leads to suicide, the prison sentence can be up to ten years, and the fine up to 150,000 euros. The French Senate is expected to vote on the bill in February.
It is unlikely that bullies will actually end up in jail as a result of the new law. Erman Balanant, the parliamentarian of the center party MoDem who submitted the bill, said he mainly wanted to send a signal to society. He called the penalties enshrined in the law a way to "get society involved" and educate people about it. Minister of Education Jean-Michel Blanquer called the new law "a way of imposing the values ​​of the republic" on French young people.
The plan was also criticized. For example, Michèle Victory, MP from the Socialist Party, said that he was not in favor of "criminalizing minors and increasing repression". She mainly called it an "emotional law." In France, a heated public debate has arisen in recent years about bullying among young people. In October, the 14-year-old girl Dinah committed suicide after she, according to the family, had been a victim of cyberbullying because of her sexuality and origin.
Macron
According to President Emmanuel Macron, an estimated one in ten French young people is a victim of bullying. To prevent bullying he launched an app in november which should make it easier for victims to disclose their bullies publicly. His wife Brigitte Macron, who has a background in education, has campaigned against (cyber) bullying in recent years.
In the Netherlands, the Ombudsman for Children, Margrite Klaverboer, also pleaded for the criminalization of bullying during the annual 'Week against bullying' in September. Only in this way can the problem be tackled effectively, says Klaverboer. In several other countries, including Belgium, bullying has already been criminalized as a form of 'harassing'.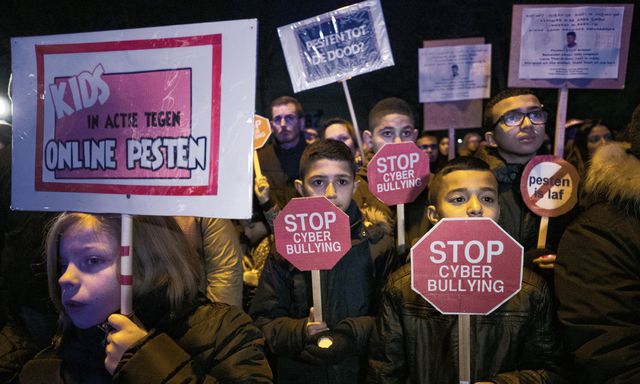 Also read: Is bullying so bad that it should be a crime?
---