Amazon Prime Video seems to have another hit with The Wheel of Time (2021– ). The streaming service announced today that the series had the most watched series premiere of the year on the service.
Amazon Prime Video isn't releasing exact numbers, but it does reveal that it's at least "tens and tens of millions of streams" in the first three days of release.
We can say with certainty that The Wheel of Time was the most watched series premiere of the year and one of the top 5 series launches of all time for Prime Video.

Jennifer Salke of Amazon Studios against Deadline
The series was most watched in the US, India, Brazil, Canada, France and Germany. Not only was the series often turned on, the episodes were almost always completely watched, which means that they were liked. As a result, the series has one of the highest completion rates ever recorded on the service, Salke said.
The first four episodes of The Wheel of Time are now available on Amazon Prime Video. Episode 5 airs this Friday, December 3. For a complete overview of all the new movies and series coming soon to the streaming service, please visit our Coming Soon on Amazon Prime Video page.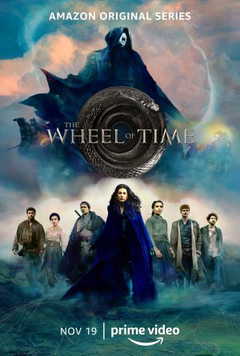 7.5
The Wheel of Time (2021– )
Watch Prime Video • Moiraine (Rosamund Pike) is a member of the powerful women's organization Aes Sedai. When she arrives in the village of Two Rivers, she finds herself in a dangerous adventure with five young men and women.
Beeld: Still 'The Wheel of Time' via Amazon Prime Video
.
---