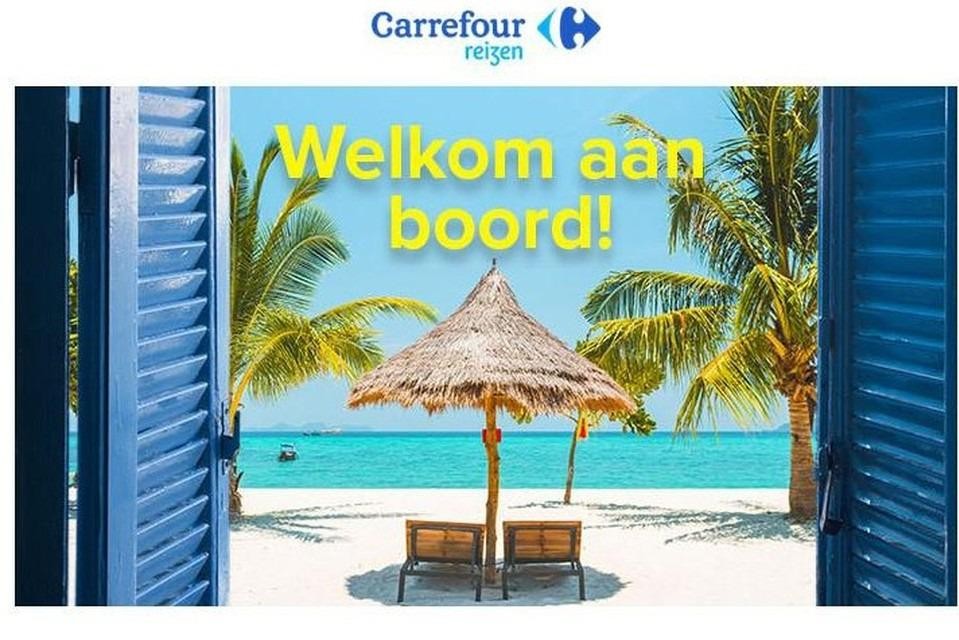 Supermarket chain Carrefour will start selling travel in our country on 1 December. We want to make the best accessible to everyone by offering a varied offer: city trips, all-inclusive stays, ski trips, holiday homes, campsites and car rental.
ALSO READ. Not always cheaper, but extremely popular: Carrefour will soon also be selling travel online and in store (+)
During the launch on December 1, there will be approximately 40 destinations available. These include France, United States, Greece, Spain, Tunisia, Mauritius, Dubai, Germany, Austria, Bahamas, Canada, Cape Verde, Cyprus, Costa Rica, Egypt, United Arab Emirates, Ecuador, Finland, Guadeloupe, Indonesia, Ireland, Iceland, Italy, Jordan, Kenya, Maldives, Malta, Morocco, Martinique, Mexico, Norway, Oman, Portugal, Dominican Republic, United Kingdom, Saint-Martin, Senegal, Tanzania and Thailand.
Customers will be able to depart from Belgium as well as from some other European airports. In our country it concerns Zaventem, Charleroi, Antwerp and Ostend, in our neighboring countries you can choose from Paris, Amsterdam, Rotterdam, Maastricht, Eindhoven, Luxembourg, Frankfurt, Aachen, Düsseldorf and Weeze.
In France, the supermarket chain already offered trips and there are even some physical agencies, in Belgium it is an exclusively online version. Trips can be booked from 1 December via reizen.carrefour.be and soon also by telephone via a call center. "At the start, we also immediately offer a number of attractive and exclusive offers such as an 80 percent discount on stays and tours," the press release reads.
.
---