Every day we highlight the best movie on TV to make choosing a movie to watch on TV even easier. Also this week some good movies are broadcasting again, with our favorite of the week, the Oscar-nominated crime film Knives Out (2019).
Featured movies on TV week 48
Today on Spike you watch the true event Catch Me If You Can (2002). Frank Abagnale (Leonardo DiCaprio) poses as a doctor, professor, lawyer and pilot, when he isn't all this. He knows how to light up everyone around him without leaving any trace. But the police have now launched an international manhunt for him.
On Tuesday, SBS9 will broadcast drama film Intouchables (2011), starring Lupine star Omar Sy. Millionaire Philippe (François Cluzet) lives in Paris in a huge house, but is confined to a wheelchair. The young Senegalese Driss (Omar Sy) lives far away in one of the grim suburbs. He lives on benefits, but has to apply every now and then. He does this with Philippe as his personal caretaker. Before he knows it, Driss is hired and stuck with a job. With his special energy, the Senegalese completely turns Philippe's life upside down.
Watch the trailer for Intouchables here:
On Wednesday you will watch the Oscar-nominated crime film Knives Out (2019). Harlan Thrombey (Christopher Plummer) is found dead on his estate shortly after his 85th birthday. Detective Benoit Blanc (Daniel Craig) is asked to investigate. From Harlan's dysfunctional family to his devoted staff, Blanc searches everything to uncover the truth behind Harlan's untimely death.
Net 5 airs the Oscar-nominated Christmas romance comedy Bridget Jones's Diary (2001) on Thursday. Bridget Jones (Renée Zellweger)'s life couldn't get any worse: she's been sleeping with her boss, gaining weight and continuing to ruin it in public places. Mark Darcy (Colin Firth) isn't making things better, he seems to be everywhere.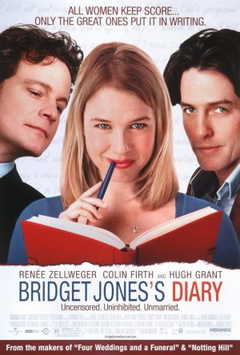 6.7
Bridget Jones's Diary (2001)
Watch Videoland • Thirty-something Bridget Jones (Renée Zellweger) is single and as if that doesn't bother her enough, she is constantly reminded of it by people around her.
On Friday, Net 5 will broadcast three-time Oscar winner Green Book (2018). dr. Don Shirley (Mahershala Ali) is a world-class African-American pianist about to embark on a concert tour in the Deep South in 1962. Needing a driver and protection, Shirley recruits Tony Lip (Viggo Mortensen), a tough bouncer from an Italian-American neighborhood in the Bronx. Despite their differences, the two men soon develop an unexpected bond as they brave racism and danger in an era of segregation.
On Saturday, the Oscar-winning biographical film Bohemian Rhapsody (2018) can be seen on one. In addition to the successes of the band Queen, we also get an insight into the personal life of Freddie Mercury and the ups and downs that come with the gigantic fame. There is love, quarrels, and the singer becomes infected with HIV and becomes very ill. But the film ends on a happy note, with one of the most legendary performances in rock music history.
Watch the trailer for Bohemian Rhapsody here:
Veronica closes out the week with Daniel Kaluuya in Oscar winner Get Out (2017). African-American Chris visits her parents for the first time with his (white) girlfriend Rose. His new in-laws live on a large estate and are very friendly to him. He initially gets the sense that this exaggerated kindness is a way for them to deal with the discomfort surrounding their differences in skin color. But the longer he is a guest, the more strange things he discovers. Slowly he discovers the true reason for the invitation…
Is there nothing for you here, or have you already seen the above films? Then view the complete overview of all films on TV every day on the next page.
Beeld: Still 'Knives Out' via TMDb
.
---