We Xbox gamers love statistics. Fun facts that show you how much you've played and when. In the context of 20 years of Xbox, they have a personal museum ready for you.
Following a 20th Anniversary stream a few weeks ago, Microsoft also launched a digital museum that allows players to take a look at their Xbox history in digital form. Visitors are greeted with their Xbox history when they first log in to the museum.

Everything from Gamerscore to most played games and rarest achievements is on display in the museum. My museum is filled with Rainbow Six, something I've spent quite a few hours in.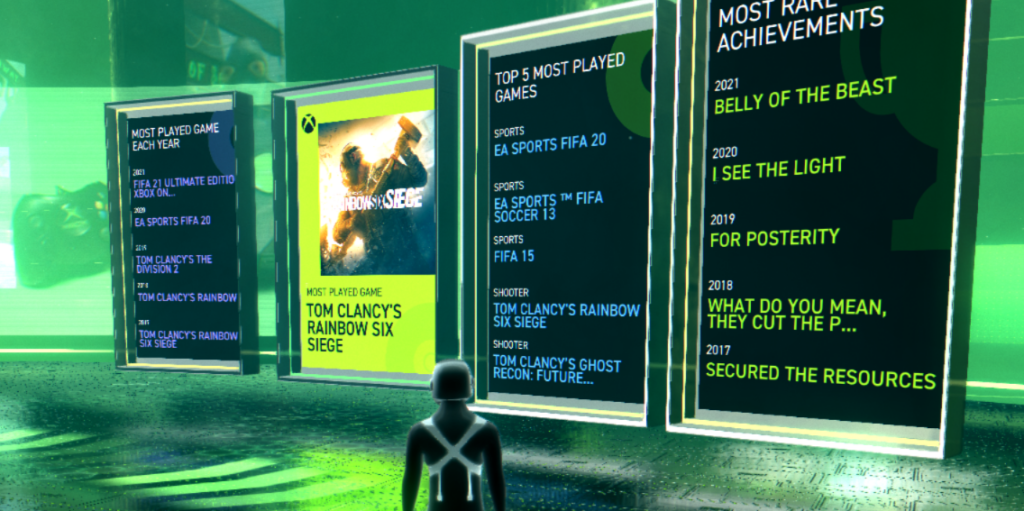 Once players are done reviewing their history, there is a more focused museum that takes players through the life cycle of each console. Microsoft lists everything from its first partnership with Netflix to the NXE dashboard update launched in 2008. Surprisingly, the museum even lists the Red Ring Of Death. A manufacturing defect in the Xbox 360 that caused Microsoft to spend billions of dollars repairing defective consoles.
Microsoft has also distributed some important Xbox artifacts around the museum. There's a huge replica of the Mark 2 Lancer Assault Rifle from Gears of War, PUBG's frying pan and a giant Kinect? The experience is currently here available and should work in most browsers.
---