A young Jewish man poses as an Iranian to survive in Persian Lessons (2020). The war drama, which according to the makers is inspired by a true story, is in cinemas from today.
The war film is set in 1942 when Europe is occupied. SS soldiers arrest the Antwerp Jew Gilles and send him to a camp in Germany. He manages to pose as Iranian and escapes his execution. But the danger has not completely passed, because he now has to learn Persian, a language he does not speak…
Watch the Persian Lessons trailer here:
The film is directed by Vadim Perelman, known for House of Sand and Fog (2003) and The Life Before Her Eyes (2007). The lead roles are played by Nahuel Pérez Biscayart, Lars Eidinger, Jonas Nay and David Schütter.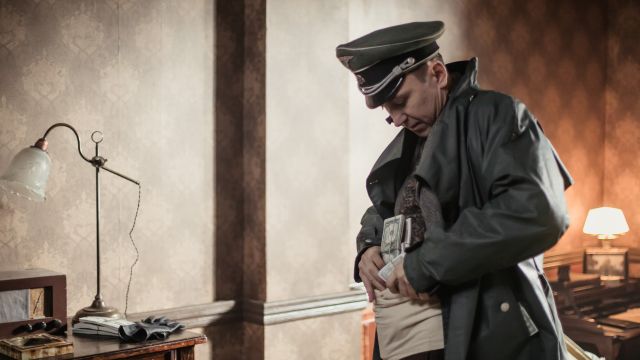 Image via Film Depot
Persian Lessons is now in theaters.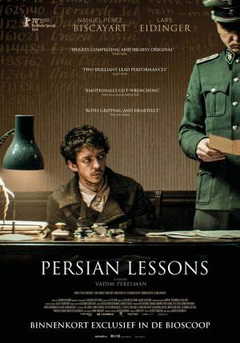 7.4
In 1942 a young Belgian man is arrested by the SS and sent to a concentration camp in Germany with other Jews.
Beeld: Still 'Persian Lessons' via Filmdepot
.
---