One of the rioters who lived in Rotterdam last Friday has been sentenced to three months in prison. The judge decided that Wednesday through the superfast law. The 26-year-old woman from Spijkenisse was also given a two-month suspended prison sentence and a fine of 1,000 euros.
On Friday, the woman threw stones at police vehicles in which officers were sitting. The Public Prosecution Service had demanded a five-month prison sentence, a restraining order and higher compensation. The woman is the first of two suspects to appear in court on Wednesday.
On Friday, violent riots took place in the center of Rotterdam after a corona demonstration. Rioters set off fireworks, attacked officers and police vehicles and set fires. In response to the violence, officers fired warning shots and fired targeted shots at times. Seven people were injured, including several by police bullets.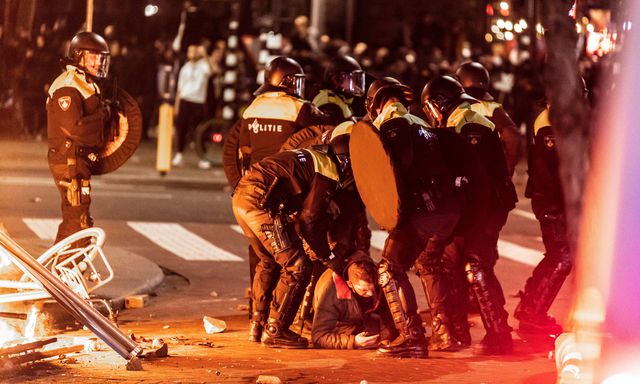 Also read: What went wrong in Rotterdam?
Newsletter NRC Rotterdam
The latest news and the best pieces about the most beautiful rock city there is
---