Apple is suing Israeli cybersurveillance company NSO, it said on Tuesday announced. The American tech giant believes that a small number of users of its iPhones have become victims of spy software from NSO. This so-called Pegasus software gives customers of NSO – investigation and intelligence services in Morocco, India, Saudi Arabia, Hungary and Azerbaijan, among others – full access to the cracked smartphone. At least one US citizen, a Palestinian human rights activist, was among the affected users, according to Apple.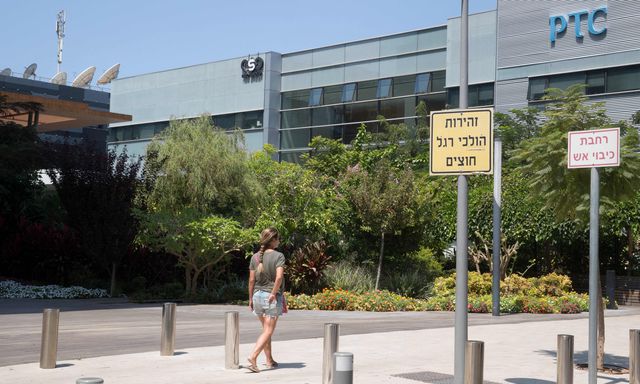 Read also Pegasus gives itself access to everything on your mobile
This summer, a consortium of seventeen media companies reported on a leaked list of more than 50,000 Pegasus targets. It included leaders of state and government, human rights activists, business people and journalists, although it was not always verifiable that their devices had actually been hacked.
NSO maintains that it only sells Pegasus to fight serious crime or terrorism, and it claims to deny customers access to its technology if the spyware is found to be misuse. But Pegasus users also targeted some Hungarian journalists, an Indian opposition leader, the King of Morocco and people from the entourage of Saudi dissident Jamal Khashoggi, who was assassinated in 2018.
Apple charges NSO as an "immoral 21st century mercenary"
French President Macron and much of his cabinet were also suspected of being targeted. The latter is spicy: according to the renowned tech magazine MIT Technology Review the French government was about to purchase the software itself when the news came out. The deal then fell through.
Apple calls NSO in his charge an "immoral 21st-century mercenary" and demands that the judge ban the company from using Apple software or infrastructure. In order to break into iPhones, NSO created Apple accounts, according to court documents, so that it could use Apple's servers to install the spy software on its targets. According to Apple, the security hole that NSO exploited for this has now been closed.
Apple is donating $10 million (8.9 million euros) and any damages awarded to organizations that conduct research into cyber surveillance.
US Sanctions List
With the new lawsuit, the problems for NSO are piling up further. Earlier, Meta, the parent company of Facebook, already sued NSO, because the company had installed spyware on phones through a leak in chat program WhatsApp. Microsoft, Alphabet (parent company of Google) and Cisco, among others, joined that case.
An even greater threat to NSO may be the US government's decision, earlier this month, to put NSO, along with Israeli industry peer Candiru, on a sanctions list. As a result, it no longer has access to American technology. The measure also makes it risky for other companies to do business with NSO.
Read also The Israeli government is cornered by the Pegasus revelations
That last step is also a big slap on the fingers of the Israeli government. The cyber-surveillance industry in Israel has close ties with the government, and the sale of NSO technology to foreign services requires an export license.
After the US sanction, the intended new CEO of the company, Isaac Benbenisti, decided to step down from the position. Moody's credit rating agency lowered NSO's rating earlier this week and warned that the company may be unable to meet its payment obligations.
---