Good news for fans of The Wheel of Time (2021– )! The first episodes of the fantasy series are now available, which is why Amazon Prime Video has a surprise. In a new video, the makers of the series take us extensively through the making process and we get a behind-the-scenes look at the first three episodes.
A special panel has been appointed for this video. This Inside the Wheel of Time panel takes an in-depth look at the first three episodes, giving their opinions, speculating about the next installments, and getting some exclusive behind-the-scenes footage as well. And Marcus Rutherford is also a guest. He talks about his role as Perrin Aybara.
Watch the whole video below:
The Wheel of Time centers on Moiraine, a member of the incredibly powerful all-female organization called the Aes Sedai, played by Rosamund Pike. Moiraine arrives in the small town of Two Rivers. There she embarks on a perilous world journey with five young villagers, one of whom is prophesied to be the dragon reborn. He or she will save humanity… or destroy it. The series is based on the popular book series of the same name by writer Robert Jordan.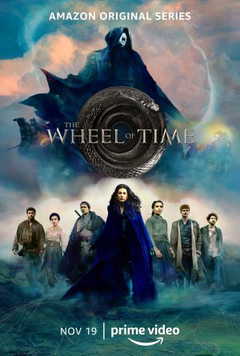 7.4
The Wheel of Time (2021– )
Moiraine (Rosamund Pike) is a member of the powerful women's organization Aes Sedai. When she arrives in the village of Two Rivers, she finds herself in a dangerous adventure with five young men and women.
The first three episodes of The Wheel of Time are now available on Amazon Prime. The fourth episode of the series will be released this Friday. The full range of Amazon Prime Video can be found here.
Beeld: Still 'The Wheel of Time' via TMDb
Tekst: Amazon Prime Video
.
---